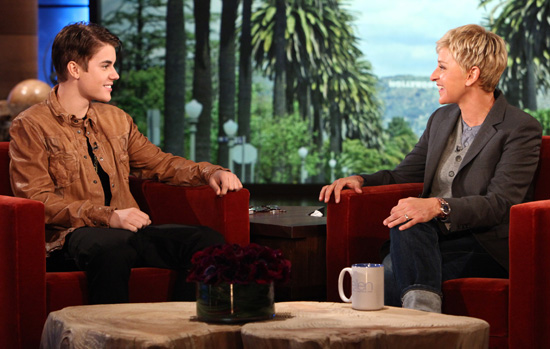 Today (Mar 1) is Justin Bieber's 18th birthday, and the Pop Star chose to celebrate the momentous occasion by appearing on "The Ellen DeGeneres Show."
While there, Justin announced the release date and name of his new single, which he says he co-wrote with songwriter/producer Mike Posner, and he also received a very expensive birthday gift from his manager Scooter Braun.
"You work really really hard. I always yell at you don't get anything flashy. You know, we're not about that. Be humble, be humble and I kind of broke my own rule," Scooter said, building suspense.
"So we wanted to make sure your were environmentally friendly and we wanted to make sure since you love cars that when you're on the road you are always environmentally friendly and we decided to get you a car that would make you stand out … I think you know where I'm going and you're kind of freaking out right now. That's a Fisker Karma," he told a shocked and speechless Bieber.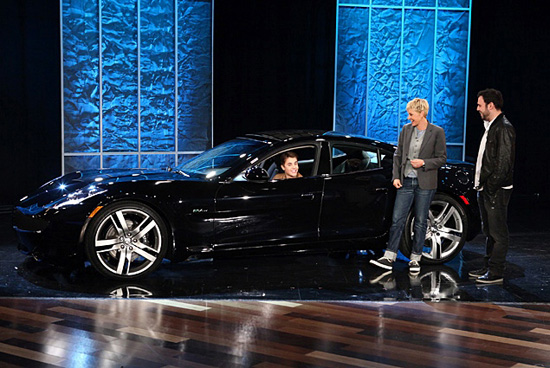 The Fisker Karma is an environmentally friendly sports sedan and is one of the most sought after cars in the world with an estimated $100,000 price tag.
"A very hard to get car," Ellen explained.
Check out a couple of clips from Justin's appearance on "Ellen" below:
Be the first to receive breaking news alerts and more stories like this by subscribing to our mailing list.