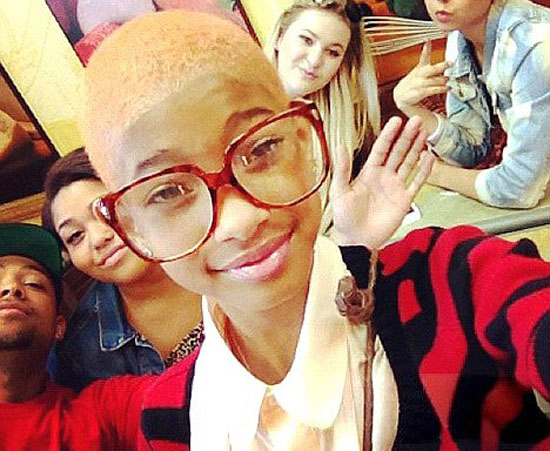 Willow Smith shocked her fans earlier this month when she shaved her hair off, and now the "Whip My Hair" singer has gone a step further by dying her buzz cut a bleach blonde color — Amber Rose style!
The 11-year-old posted a photo to her Twitter account showing off her new haircut. "Nerds Rule," Willow tweeted.
What do you think about Willow Smith's platinum blonde haircut?