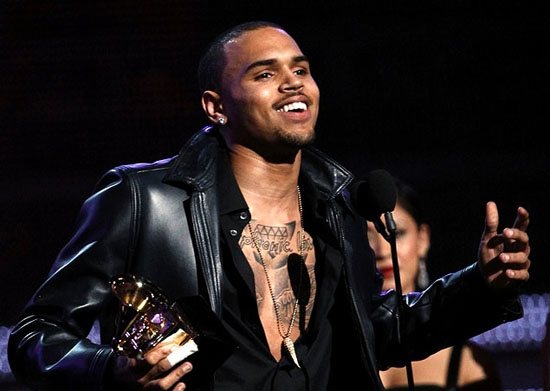 Chris Brown has been accused of "angrily snatching" a woman's cell phone and driving off with it after she snapped an unauthorized photo of the singer. And now he might be facing some jail-time over it.
The incident went down last weekend in Miami outside Cameo Nightclub, where Brown was celebrating his big Grammy win.
According to a rep for the Miami Beach Police Department, 24-year-old Christal Spann filed a police report this week for "robbery by snatching," claiming that she followed Chris and Young Money rap artist Tyga outside the nightclub in the early morning, and used her iPhone to snap a picture of Chris getting into his Bentley.
According to the police report, Chris apparently was pissed when he noticed the girl taking pics of him, so he grabbed the device through the car window, allegedly saying, "Bitch, you ain't going to put that on no website."
Christal says Chris then rolled up his window and drove off with her $500 iPhone in his possession.
So far, no arrests have been made and no warrant has been issued … YET.
Chris is currently on probation for assaulting Rihanna back in 2009, and if he IS arrested, he could be thrown in jail for violating his 5-year probation.
To make matters worse, a spokesperson for the Miami PD released the following statement to Radar Online today:
"An incident report was filed against Mr. Brown, and the Florida State Attorney's Office will be issuing a warrant for his arrest this afternoon, I can't tell you what time, but it will be today."
Ruh-roh! (Scoopy Doo voice)
Be the first to receive breaking news alerts and more stories like this by subscribing to our mailing list.