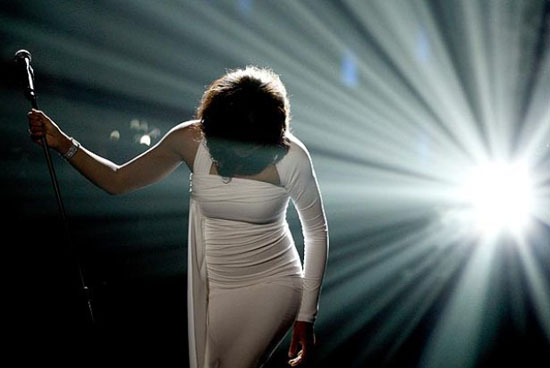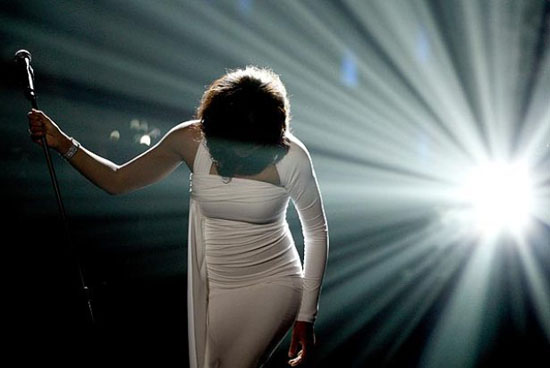 It was a very emotional day as Whitney Houston was honored by a large number of her family and close friends Saturday (Feb 18) at the New Hope Baptist Church in Newark, New Jersey.
Pastor and gospel singer Marvin L. Winans presided over the nearly 4-hour service, which, as Winans noted, had more celebrities in attendance than the Grammys last week.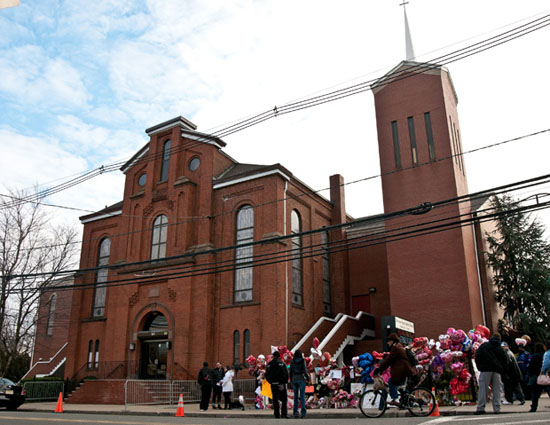 Whitney Houston's private, invitation-only funeral was only attended by around 1,500 people (church capacity), but millions all over the world watched either from their computers and television sets as Houston was remembered by her friends and family in a number of touching musical tributes tributes and speeches.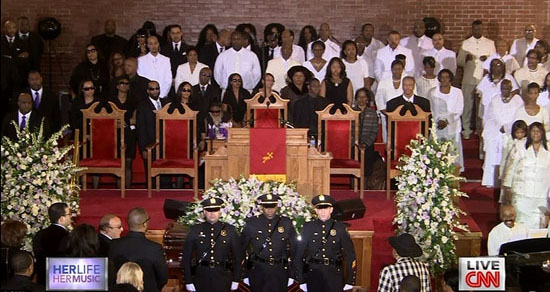 Among the many in attendance at Houston's funeral were her good friends BeBe and CeCe Winans, Tyler Perry, Ray J, Brandy, Alicia Keys, R. Kelly, Oprah Winfrey, her "Bodyguard" co-star Kevin Costner, her music mentor Clive Davis, and of course her famous family members, including cousin Dionne Warwick, mother Cissy Houston and daughter Bobbi Kristina.
Noticeably absent was Houston's godmother Aretha Franklin, who just moments before the service began was forced to cancel her performance (and attendance) at the funeral due to illness.
Bobby Brown showed up, however he was reportedly turned away after he brought a large group of family members with him. According to reports, his invitation only included a plus two.
The touching, gospel-infused service also featured performances from Alicia Keys, Stevie Wonder, R. Kelly and others, as well as a few words from Dionne Warwick, Tyler Perry, Clive Davis, Bishop TD Jakes, Kevin Costner, Whitney's manager/sister-in-law Patricia Houston and more.
WATCH: Alicia Keys, Tyler Perry, R. Kelly, Clive Davis, Stevie Wonder and More Honor Whitney Houston at Funeral
Whitney Houston "really loved the Lord," as Tyler Perry noted, so it was only fitting that her home-going reflect that, and it did, as millions around the world watched and were touched by the moving service.
"Jesus Loves Me" was the very last song Houston sang in public before her death on February 11th in Beverly Hills, California at the age of 48, and gospel singer CeCe Winans performed the song in honor of Houston's memory and her love for Jesus.
At the time of her death, Houston was in Hollywood for the 54th annual Grammy Awards, and was scheduled to attend her longtime mentor Clive Davis' annual pre-Grammy party at the same hotel where she was found dead. A cause of death has not been determined yet.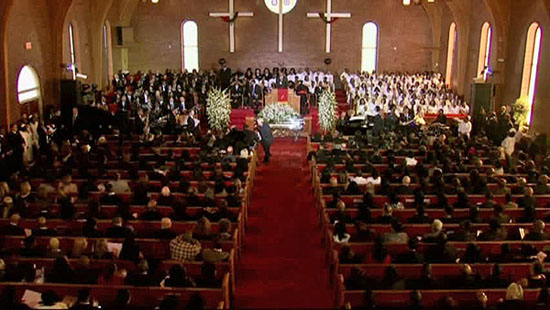 During the tear-jerking funeral service, Houston's chrome-colored casket, covered with a large spray of flowers, rested in the front of the altar at the church where she grew up and got her start as a singer.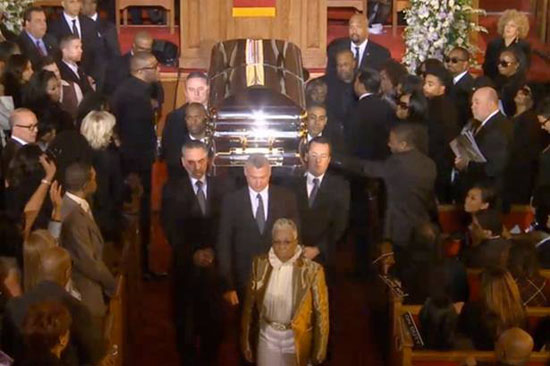 When the service ended, Houston's iconic and legendary recording of "I Will Always Love You" was played as her casket was led out of the sanctuary, with her mother Cissy Houston right behind being supported by a pair of escorts.
Whitney Houston will be laid to rest Sunday at the Fairview Cemetery in Westfield, New Jersey.
Be the first to receive breaking news alerts and more stories like this by subscribing to our mailing list.