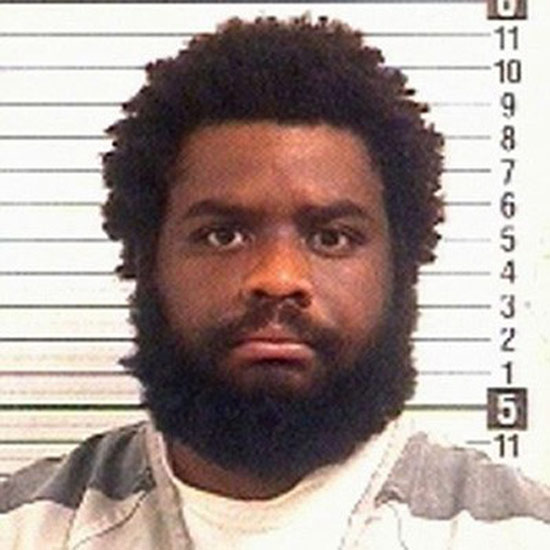 And we thought sick sh*t like this only happened in the movies…
A Florida man was recently arrested and charged with murder after killing another man and eating parts of his body, including his eye and pieces of his brain!
Tyree Lincoln Smith (pictured above) was taken into custody after his cousin turned him over to authorities.
The body of Angel Gonzalez was found on the third floor of an abandoned building in the New England town, and a medical examiner ruled the cause of death as blunt force trauma.

The perp was turned over to the police by a cousin, who claims Smith turned up at her house on December 15 and said he wanted to "get blood on his hands," before heading to the apartment building where he used to live.

The next day, he allegedly returned to his cousin's with not only blood on his hands – but also his pants, while carrying an ax.

He said he had been sleeping on the porch when he was awoken by a Hispanic man, who he invited inside and then ferociously beat around the head and face, before plucking out one of his eyes, and removing brain matter and skull fragments.
According to the police report, the deranged killer took the victim's body parts to a nearby cemetery where he ate them.
"At the cemetery he said he ate the eyeball, which tasted like an oyster, and the brain matter," the affidavit stated.
What. The. F**k?!?
Just thinking about the gory details of this sick man's crime makes us want to throw up in our mouths. The world may be coming to an end this year after-all, folks!
Be the first to receive breaking news alerts and more stories like this by subscribing to our mailing list.