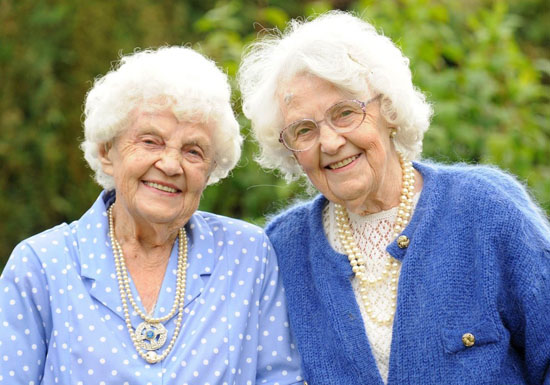 Twin sisters Ena Pugh and Lily Millward celebrated their 102nd birthday TOGETHER last Wednesday (Jan 4 2012), despite Lily being in the hospital with a broken hip.
For the past 102 years, with the exception of their 79th birthday when they both were sick, the sisters have NEVER spent their birthday apart. That's over 100 birthdays!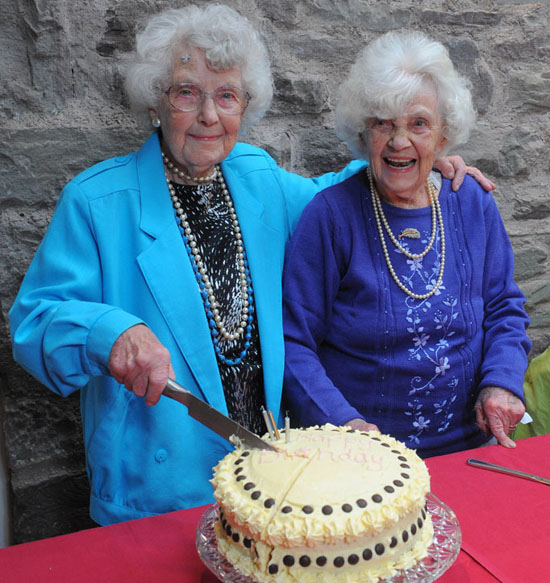 Great-gran Lily said the secret of their long life was "laughter and having a joke with each other".

And her daughter Dianne Powell, 65, said: "They took great delight at seeing their picture in the Guinness Book of Records — they are both very proud of their title."

She added: "My mum's recovering in hospital after she slipped and fell just before Christmas.

"But she's in good spirits and enjoying the attention of being one of the world's oldest twins.

"Ena pops in to see her in hospital when she can — they are very close.

"And despite the terrible weather she made a special effort to get together on their birthday."

Farmer's daughters Ena and Lily were born before the outbreak of World War I when Queen Victoria's son Edward VII was king.

Ena was born first, with Lily coming a few minutes later at their family farm cottage in the tiny village of Garthbrengy, near Brecon, Wales.

Their parents Charles and Laura Thomas had ten children — including twin brothers — but Ena and Lily are the only survivors.

Read more at: The Sun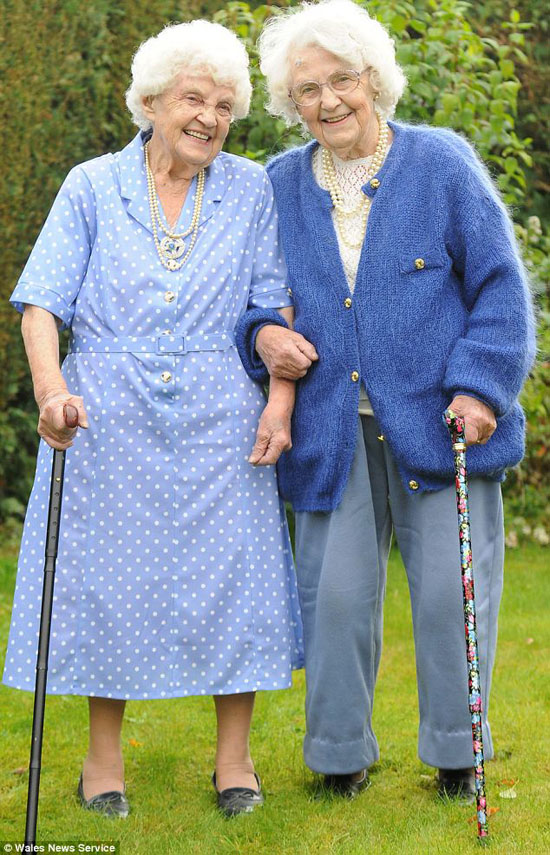 Be the first to receive breaking news alerts and more stories like this by subscribing to our mailing list.