Paris Hilton is what you would call "famous for being famous." But that doesn't mean that she isn't serious about her business.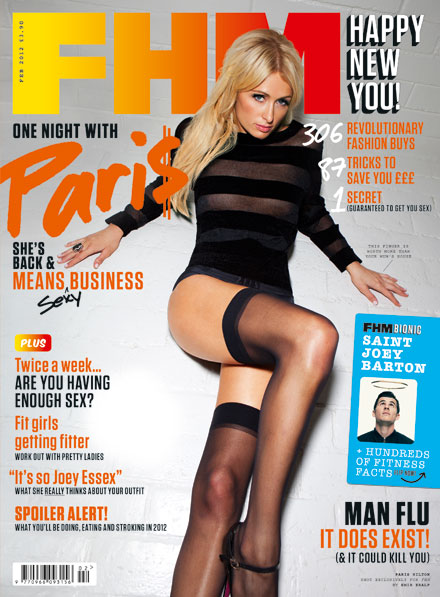 "I'm involved in my products every step of the way. My fragrances are doing really well at the moment," Hilton says in her cover story for the January 2012 issue of FHM UK Magazine.
Not only are her fragrances doing well, but Paris says all of her products as a whole are making big moves.
In fact, her companies have reportedly generated over $1 billion in revenue over the last six years. Yes … that's billion as in "Billion." With a B.
"I have 35 stores and 17 product lines," Hilton tells the U.K. version of FHM magazine. "And then there's my racing team, my 14 fragrances and my new project, the Paris Hilton Beach Club chain. The first one is opening in the Philippines soon. It's going to have nightclubs, restaurants, bars, gyms. Everything really."
"They've produced more than $1.3 billion in revenue since 2005," she proudly states.
Hilton, who is currently dating Dutch DJ and music producer Afrojack, also revealed her plans to release a follow-up to her 2006 debut album, which was considered a flop by all standards.
"I have a huge passion for house music," Hilton said. "I just haven't been able to focus on it, because I have been doing reality TV for so long now. I've been working on the album with lots of other top DJs for a while now and I think people will be really surprised. It's very modern and very catchy; perfect party music."
"There are just so many great DJs right now," Hilton adds. "And I should know — I've been to over 100 raves in the past year, so I've heard every type of music."
Who's looking forward to new music from Paris Hilton this year?
Thoughts?
Be the first to receive breaking news alerts and more stories like this by subscribing to our mailing list.