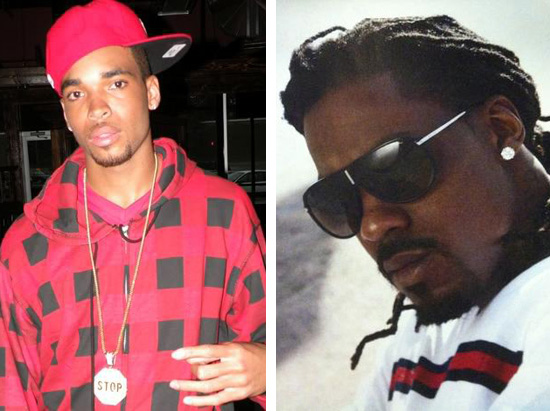 Atlanta police say they have issued a warrant for the arrest of the man they believe murdered up and coming rapper Slim Dunkin 2 weeks ago in an ATL recording studio.
The warrant is for 28-year-old rapper Young Vito, whose real name is Vinson Hardimon, and police are urging the indie rapper (pictured to the right) to turn himself in ASAP, since they believe that his life might be in serious danger.
"We are urging Mr. Hardimon to turn himself in to authorities because we have reason to believe he may be in danger," Atlanta police said in a release sent to local news.
A member of Waka Flocka Flame's Brick Squad Monopoly crew, Slim Dunkin (born: Mario Hamilton) was shot and killed on December 16th following an altercation in an Atlanta recording studio that reportedly began over a piece of candy worth less than 50 cents.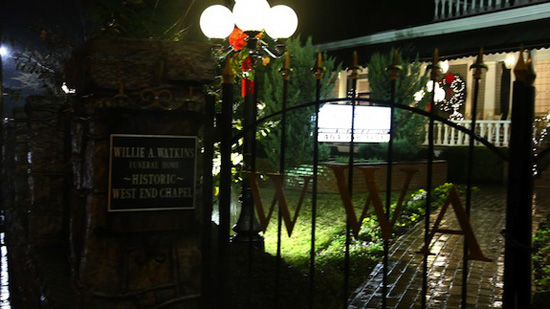 Slim Dunkin was mourned in a public viewing service in Atlanta Thursday night (Dec 22) at the Willie A. Watkins Funeral Home, where friends and family paid their respects to the slain rapper.
Several Brick Squad rappers, including Wooh Da Kid and Waka Flocka Flame, were present for the viewing. Although Waka was noticeably upset, he also remained composed throughout the night, MTV's Rapfix reported.
Slim Dunkin's funeral was held the next day at the Berean Christian Church in Atlanta.
According to TMZ, Dunkin's rap associates Gucci Mane and Waka Flocka Flame footed most of the bill for the lavish funeral, which included a white horse drawn carriage, a dove release ceremony and huge floral arrangements.
Be the first to receive breaking news alerts and more stories like this by subscribing to our mailing list.