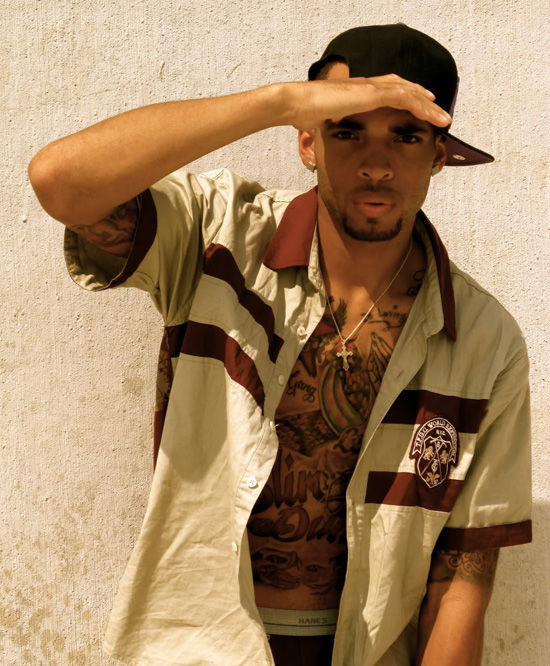 While Atlanta police are still trying to figure out who shot and killed up and coming rapper Slim Dunkin last Friday (Dec 16) in an ATL recording studio comes disturbing and shocking new details from the initial investigation of the shooting.
According to Atlanta news station WSBTV, police say they believe a fight over a piece of candy may have led to the Waka Flocka Flame and Gucci Mane affiliate's shooting death.
"The information we're getting, it's unconfirmed, but witnesses are saying this whole thing started over a piece of candy," Atlanta homicide detective David Quinn told WSBTV.
According to statements from witnesses, Slim Dunkin, born Mario Hamilton, allegedly grabbed a piece of candy from another man while they were inside an Atlanta recording studio.
Words were exchanged and the two eventually got into a fist fight, which led to Dunkin being shot in the chest. He was then driven to Grady Hospital, where he was pronounced dead.
"The information we are getting — and it's unconfirmed — but this whole thing was over a piece of candy," Detective Quinn said. "The fight spilled out into this area where he was attacked and beat. Based on the evidence we have, whoever he was fighting with secured a weapon and shot him."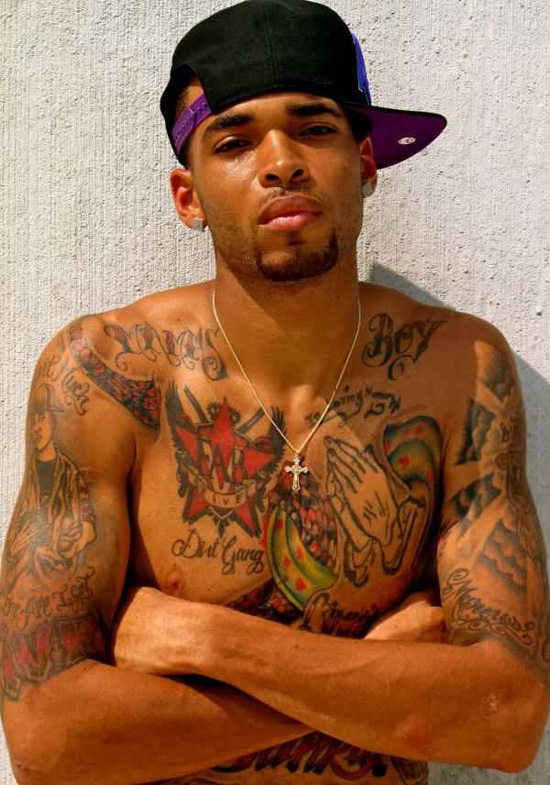 Detective Quinn also told reporters that the Brick Squad Monopoly rapper stood at 6-foot-8 inches tall, and was substantially larger than the man who felt threatened enough to shoot and kill him over a piece of candy.
So far, no witnesses have come forward, and Detective Quinn says that because they weren't able to go to the scene of the crime sooner to interview witnesses is going to make the investigation a little bit more difficult.
"There were at least 20-30 people in this studio at the time, the fact that Atlanta Police arrived on call to Grady Hospital first, we didn't have the opportunity to speak to any of those people," he said. "We came here almost an hour and a half later."
Slim Dunkin was a rising star in Waka Flocka Flame's Brick Squad Monopoly crew.
Besides making a few key appearances alongside Waka Flocka's 2010 debut album "Flockaveli" and on Gucci Mane and V-Nasty's newly released "BAYTL" LP, Slim was also beginning to gain momentum on his own as a solo artist.
Just this past Halloween, Dunkin released a 20-track mixtape featuring Gucci Mane, Roscoe Dash and Pastor Troy titled "Menace II Society."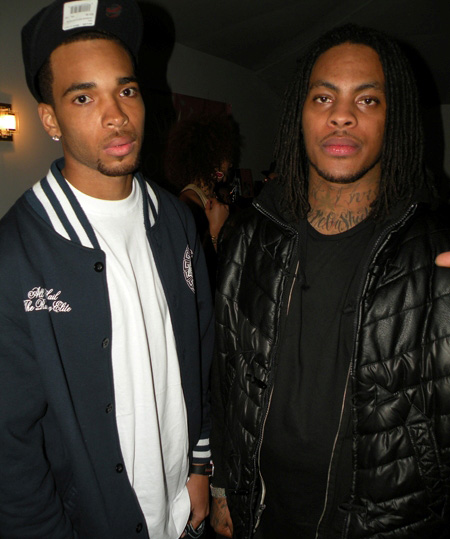 Right after his death was confirmed, members of the Hip-Hop community and those who were close to Dunkin gave their emotional reactions via popular social networking site Twitter, where Dunkin's name was a trending topic for a moment.
"WISH IT WAS ME … MY F**KING RIGHT HAND IS GONE," Waka Flocka Flame tweeted December 17th, the day after the murder.
"Never tell your problems to anyone…20% don't care and the other 80% are glad you have them. #REALSH*T #F*CKDAWORLD … Truly great friends are hard to find, difficult to leave, and impossible to forget."
While funeral services haven't been announced yet, there will be a public viewing for Slim Dunkin's friends and family held Thursday (Dec 22) from 6pm to 9pm at Willie A. Watkins Funeral Home, located at 1003 Ralph David Abernathy Boulevard in Atlanta.
Anyone with any information, tips, or anything of value regarding this case, has been asked to call 404-577-TIPS.
Be the first to receive breaking news alerts and more stories like this by subscribing to our mailing list.