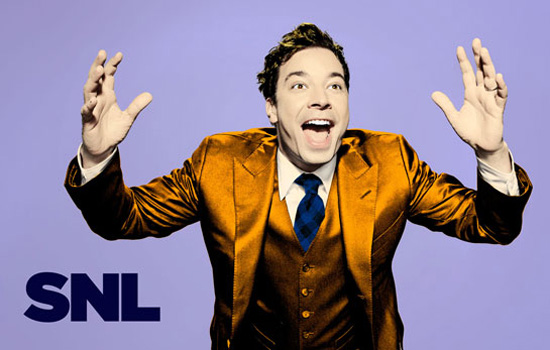 On Saturday (Dec 17) Jimmy Fallon proved to be one of the years best "Saturday Night Live" hosts!
After an amazing season that included the likes of Melissa McCarthy, Emma Stone, and Jason Segel…..this week's episode (hosted by Jimmy Fallon) was not only one of the funniest but it also included some serious cameos.
Fallon is known for his uncanny interpretations of celebrities and he lived up to his reputation, spoofing Justin Bieber, Russell Brand, Sting, and more.
The multi-talented comedian and king of late night also groped Amy Pohler, sang, danced, and even competed in a joke-off with former "Weekend Update" co-host Tina Fey.
Watch the videos below and decide for yourself if Fallon was the best host this year!
By: Justine Ashley Costanza
Contributing Editor for Gossip On This
Be the first to receive breaking news alerts and more stories like this by subscribing to our mailing list.