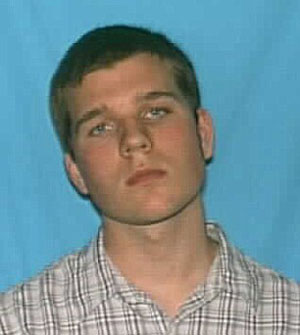 The man who shot and killed a police officer near the campus of Virginia Tech a few days ago (Thu. Dec 8) before turning the gun on himself and committing suicide had reportedly broken up with his girlfriend over the summer and was said to be going through some family issues.
But despite all of that, 22-year-old Ross Truett Ashley was a loyal person and wouldn't even hurt a fly, according to old friends and former classmates.
"Ross wasn't that kind of person. He was friendly, nice," said Nic Robinson, a 21-year-old history major at Radford University near Virginia Tech. "Obviously, he had his bad days, but it was the same as anyone else having those days."
"We all have our family problems, so the way that he was saying it just made it kind of seem like, `just another thing to add to the list," Robinson added. "He never made anything sound like, `This is serious, I need you to sit down.'"
22-year-old Kyle Carlson, who graduated high school with Ashley and had a few advanced-level classes with him, remembers a nice, reserved young man. "He was always very nice, I would say that he was reserved, but I wouldn't call him a loner," Carlson said.
According to recent reports, Ross Ashley is from a rural town in Virginia in Partlow, Virginia … and was a star fullback on the Spotsylvania High School football team, and had also won eight scholarships while at the school.
A woman who is the grandmother of one of Ashley's former teammates said her grandson told her Ashley was "a nice boy, he was just like any other football player. He said he wasn't a troublemaker."
But not everyone knows of this nice person Ross Ashley was described to be by his old friends. The people who knew him most recently say was very awkward and "standoffish."
A woman who lived in Ross' apartment building said he had also recently shaved his head and liked to run up and down the hallways, back and forth compulsively. "He would just run down the hallway — never walk, always run," said Mandy Adams, a Radford grad student.
"There was a dark side about him that was very disturbing," 25-year-old graduate student T.J. Shaver said.
"Like when he left his laundry in the dryer and I had to remove it so I could do mine; I actually worried what he would do. So I folded it up neatly out of a sort of fear," he said, adding that he feared that the slightest provocation of the disturbed young man would somehow set him off.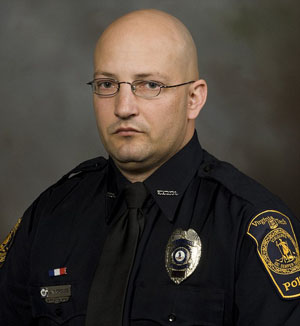 On Wednesday, December 8th — just one day before the shooting — officials say Ross Ashley stole a car at gunpoint from his apartment landlord's office near the Virginia Tech campus, which kicked off a simple car jacking investigation that would later turn into a very complex murder-suicide investigation.
The next day, Virginia State Police say Ross walked up to officer Deriek W. Crouse just after noon on Thursday, and shot him to death as the patrolman sat in his unmarked cruiser during a routine traffic stop.
Ashley wasn't involved in the stop, and did not know the officer or the driver, who police say is cooperating with the investigation.
Immediately following the shooting, authorities say Ashley took off in the direction of the Virginia Tech campus, ditching his clothes and his backpack along the way.
Police then issued a campus-wide alert that a gunman was on the loose, and moments later a deputy sheriff on patrol found Ashley shot to death with a handgun nearby. Though no one saw him do it, it is assumed that Ashley had shot himself.
Even though that "nice, friendly" person Ross Ashley used to be turned into a disturbed individual who shaved his head and liked to run up and down hallways, and eventually killed an innocent man … 22-year-old J.D. Muller, another former classmate of Ashley's who kept up with him through social media, but hadn't spoken in person for a couple years, describes Ashley as a hard-nosed football player who had a deep knowledge of the Bible and knew lots of Scriptures.
Muller said Ashley never made any indication that he might turn violent, adding that he had never seen Ashley so much as lose his temper or get upset.
"He wasn't some kind of monster that people are trying to depict him as," Muller said.
[Times Dispatch, AP, HuffPo]
Be the first to receive breaking news alerts and more stories like this by subscribing to our mailing list.