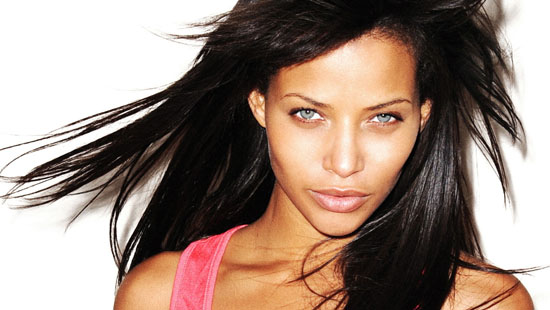 Stacey Dash fans were shocked when the actress announced back in August that she was leaving VH1's new show "Single Ladies" after just one season, and would not be reprising her role as Val in the upcoming second season.
A few months later, VH1 announced that former soap star Denise Vasi ("All My Children") would be filling Stacey Dash's spot, and would not be playing Val, but instead, a new character named "Raquel."
In a new interview with Entertainment Weekly, Vasi — who many say resemble Stacey Dash — talks about her new role and how she got the job. See what she had to say below:
ENTERTAINMENT WEEKLY: How did this come together?
DENISE VASI: Obviously the show was a huge success and I had the conversation with my manager. "Let's keep an eye out if anything comes up even guest-star wise for the show." A casting sheet went out and I went in and read the first time and I was lucky enough to come back again and read a second time. Then I read in New York and I read one more time in LA. We had a few work sessions and then I screen-tested.

It sounds kind of intense?
It was but it was fun. When you see a network take so much time and they're really specific, you know that they care about het show and it makes you wanna get the job even more because you know they appreciate who their audience is and what they're looking for.

Did you get a chance to read with the other actresses?
I got the great opportunity to screentest with LisaRaye which was really fun.

So your character Raquel is a friend of Keisha's right?
Yes. A long time friend of Keisha's.

So how will Raquel be introduced?
Raquel is going to come back and stir the pot in a different way and bring some exciting new energy. We don't wanna say too much.

Is she kind of a villain?
No no she's not at all but the way she's discovering herself will be different than what we've seen before.

You actually look a little bit like Stacey Dash. Has anyone told you that?
Thank you. Yes. We have similar features so that's a great compliment, yeah.

Are you gonna have to relocate to Atlanta?
I am for the shooting time which is January to May. I've really excited to explore a new city. I hear there's great food and good shopping.

This seems like the biggest role yet of your career. Is that exciting?
Yeah it's the big next step which is very exciting.

Are you single lady in real life?
Well I'm not a married lady [laughs]. Trust me I've done a lot of dating. I've got a lot of stories. I definitely have a lot to pull from.

[EW]
The new season of "Single Ladies" begins shooting in January 2012.
Be the first to receive breaking news alerts and more stories like this by subscribing to our mailing list.