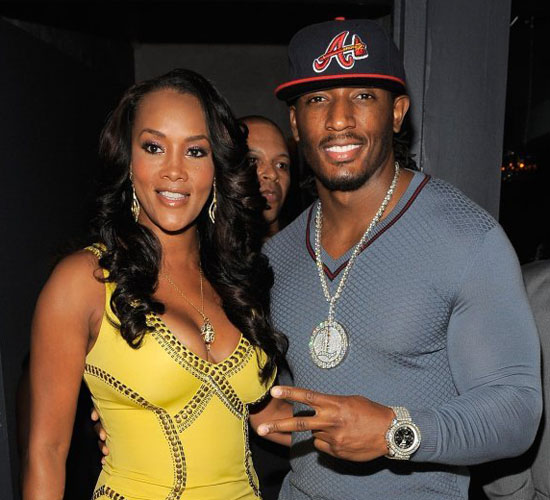 When Vivica A. Fox's fiance of nearly a year announced to the world that he no longer wanted to be engaged to her, the actress kept her silence and never released a statement.
Now a month later, the 48-year-old actress is finally speaking up about why her relationship/engagement with Atlanta club promoter Omar "Slimm" White failed.
In an interview with Access Hollywood, Fox admitted that although she had high hopes to get married … ultimately, she realized that all she did was fall in love with a "six pack and a smile," so she pulled the plug on the relationship before things got too serious.
"I was ready to do the family thing but unfortunately this didn't work out. I had the courage to end things before we jumped the broom and wasted a lot of money," she said. "Sometimes in relationships there are warning signs (I've been married before) and if there are warning signs you should pay attention to them before you get families involved, all the hoopla and things like that. If things aren't working out, it's okay to move on."
When asked if she was dating anyone new or even looking, Fox replied, "I told myself that I'm gonna try something different next time because I happen to fall in love with a six pack and a smile. And look what that's gotten me."
Be the first to receive breaking news alerts and more stories like this by subscribing to our mailing list.