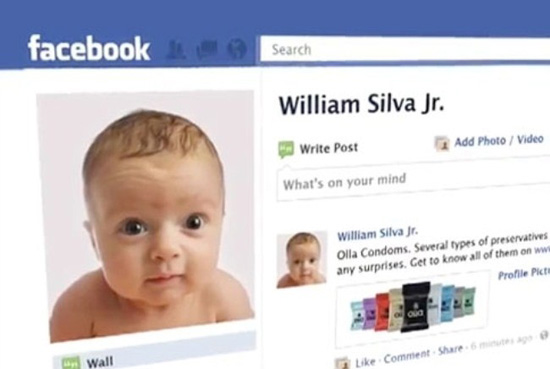 A Brazilian condom company has come up with a very clever way of advertising their condoms.
The idea for Olla Condom's "Unexpected Babies" campaign is pretty simple.
While going through your friend requests on Facebook, you notice a friend request from your unborn son, who has your named with "Jr." tacked on the end, along with the message "Avoid surprises like this one" and a link to Olla's website.
Naturally, you're wondering "WTF?!?" so you click … and then you're presented with You Jr.'s profile page, which finally explains what Olla Condoms are shows off their line of products.
Good idea? Or is this way too creepy?
Be the first to receive breaking news alerts and more stories like this by subscribing to our mailing list.