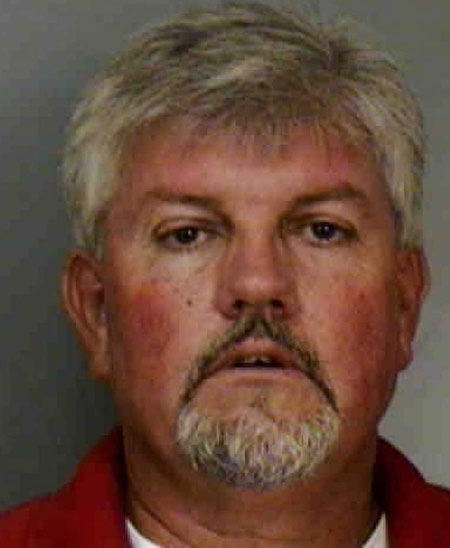 When creeping on the side turns out horribly wrong!!!
A Verizon worker is facing several charges for strangling his wife unconscious after he listened in on her phone calls with another man.
Read more below:

Robert L. Rutledge, 51, of Lakeland, works at Verizon as a repair technician, deputies said.

He used his knowledge from his job to listen in on his wife's phone calls Monday, deputies said.

He disconnected the telephone line after hearing a call between his wife and an unknown man, deputies said.

It isn't clear whether Monday was the only time that Rutledge had listened to his wife's calls, deputies said.

Rutledge went home Monday night and removed the phone within his wife's reach. He choked her with a rope until she passed out, deputies said.

He tried to strangle ther again after she regained consciousness, deputies said. She was able to run to a neighbor's home for help.

She had rope marks on her neck Monday, but declined medical attention, deputies said.

Rutledge left the area after authorities arrived, deputies said. He turned himself in the next day at a Polk County Sheriff's Office substation.

He was arrested Tuesday and remained in the Polk County Jail on Wednesday without bail, according to jail records.

He faces charges of attempted murder, obstruction of justice, interception of communication and domestic violence battery by strangulation, the Sheriff's Office said.

Verizon spokesman Harry Mitchell said Rutledge works for the company as a cable splicer. The company declined further comment.

Rutledge's family said they are still learning all of the facts of what happened Monday.

"Robert is a good man," said Gwen Crouch, who spoke on behalf of the family. "The allegations against him are out of character."
Glad the wife's okay, but this just goes to show … that you should never cheat if your significant other works for a cell phone company. You never know when they may be eavesdropping!
Be the first to receive breaking news alerts and more stories like this by subscribing to our mailing list.