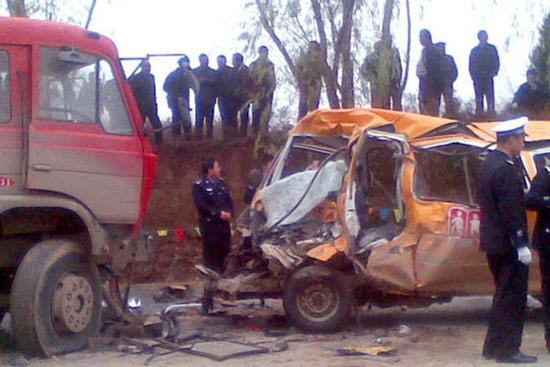 A head-on collision between a school bus and a truck has left 18 children and two adults dead in Beijing. Out of the 64 passengers on the bus, 44 survived and 12 are in critical condition.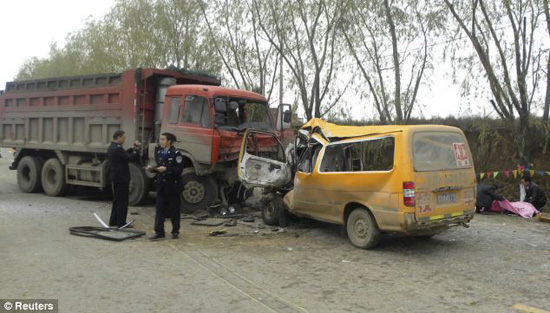 The small nine-seater bus, from a local kindergarten, was carrying 64 people when the accident happened on Wednesday morning in Gansu province, the official Xinhua news agency said, citing local authorities.

Children are often crammed into buses for their journeys to school in China, especially in rural areas, despite strict regulations on such practices.

Two adults – reportedly a driver and a teacher – were among those killed in Wednesday's crash, an official from the Gansu safety bureau told agency reporters.

Another 44 people were injured, with 12 in a serious condition, China Central Television said. Earlier reports had said 19 people died in the accident.

The driver of the truck has been detained by police, the People's Daily said on its website.

Televised video of the scene showed a badly damaged orange bus – its front section crushed from the impact – and a red truck on the road.

The vehicles were facing each other and were surrounded by debris.

The injured have been taken to the local hospital and the cause of the accident is under investigation, reports said.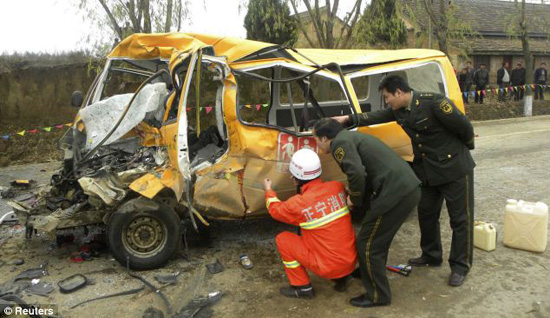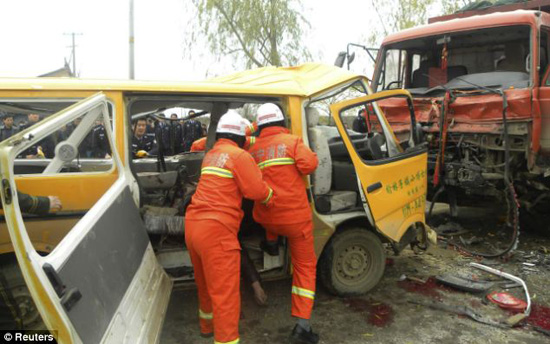 This is so sad and ridiculous …. who in the hell allows that many people to get on one small bus like that anyway????
Be the first to receive breaking news alerts and more stories like this by subscribing to our mailing list.