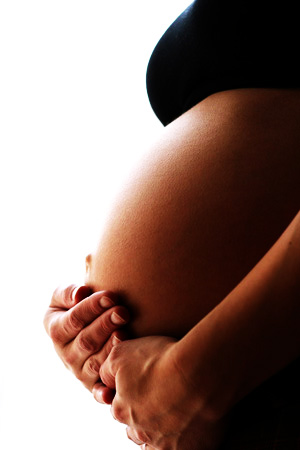 A 10-year-old Mexican girl from California recently gave birth to a baby boy weighing 3.3 pounds after a 31-week pregnancy.
The premature infant, born by Caesarian section at a women's hospital in the city of Puebla (near San Francisco), is currently in the intensive care unit with a bout of pneumonia, but other than that, he is in good condition considering his premature birth, Rogelio Gonzalez, the hospital director, said.
Officials also said that the young mother, who has not been named, and originally arrived at the medical facility on October 22nd suffering from life-threatening complications (including seizures), is recovering well, and she visits the hospital daily to breastfeed the baby.
But now questions have been raised about how the 10-year-old got pregnant in the first place.
Gonzalez reportedly revealed to UpFrontNewswire that the situation has been reported to the State Attorney General's Office, who are now investigating who the father is, and whether the girl could have been possibly raped.
The New York Daily News reported:
Mexican state laws say young moms are unable to have abortions unless a girl can prove she was the victim of sexual assault.

The state's minimum age of consent is 12 and women who undergo abortions in Puebla face a fine or prison sentence if they are unable to prove they were sexually abused. The laws are currently under review.
This is BEYOND crazy!! A 10-year-old mother?!
Excuse us for totally being at a loss for words about this…
Be the first to receive breaking news alerts and more stories like this by subscribing to our mailing list.