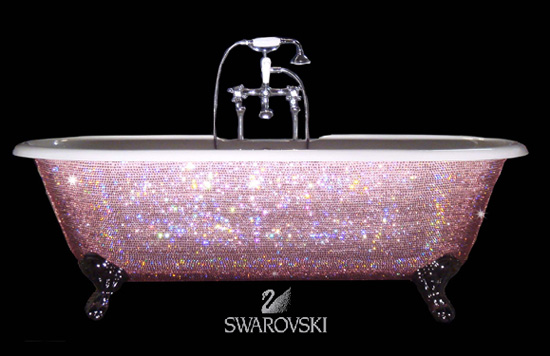 Beyonce and Jay-Z's baby girl will bathe in style, thanks to her "Auntie" Kelly Rowland!
Kelly, who recently let it slip that her sister and brother-in-law are definitely having a girl, purchased her unborn niece a $5,200 Swarovski-crystal studded Baby Diamond Bathtub.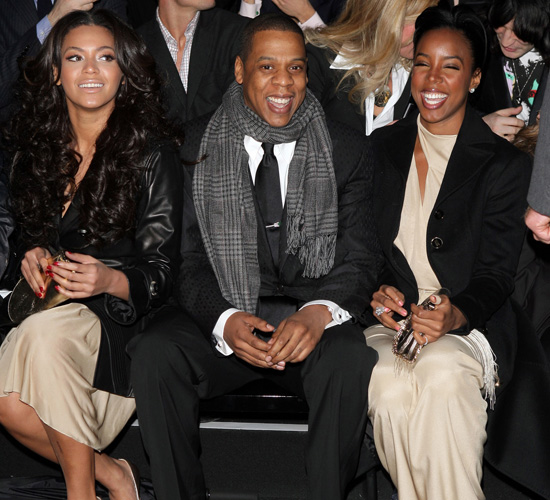 According to ABC News, the baby-sized, footed, porcelain tub, crafted by California-based interior designer Lori Gardner, is covered in nearly 45,000 imported crystals.
Gardner reportedly spent more than two months applying the crystals by hand to the tub, which weighs over 3,000 pounds, and is available in several different Swarovski colors, in addition to the pink version Rowland gifted to Beyonce.
The expensive tub will most likely sit inside the 2,200 square foot nursery the extremely wealthy couple is currently building for their unborn daughter.
In comparison, Beyonce and Jay-Z's baby 2,200 square foot nursery is about the size of four average New York apartments.
"Some people are like, 'Won't you be scared to leave your baby in that huge room?'" a source told US Weekly last month.
The already well looked after baby is reportedly due to make her big arrival in February.
Be the first to receive breaking news alerts and more stories like this by subscribing to our mailing list.