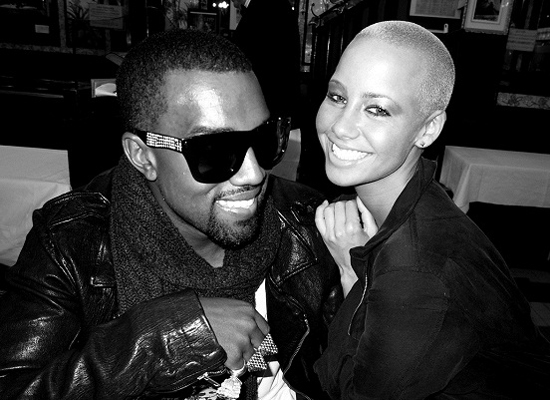 Kanye West made headlines last week after he went off on a rant about his old flame Amber Rose during a "Watch the Throne" tour stop in Philadelphia.
In the middle of performing a freestyle to "Runaway," Kanye gave the audience a lesson on love, while also shouting out his Rose, his ex girlfriend:
"I know love ain't always easy, especially when people are in your business, like they are with me all the time," Kanye began. "Y'all gonna fight. Y'all gonna argue. It's gonna be people hating on y'all and sh–." Then, without actually mentioning her name, Ye made a comment that could've only been directed at Rose. "To the city of Philly, I want to thank y'all for making the incredible person that this song was made for," he said.

[MTV]
Once Amber Rose caught wind of Kanye's apology, she had this to say when asked whether or not if she accepted it:
I'll say this—I didn't even know about it. This is my 50thinterview today and every single person has asked me, and it made me go see what the hell they were talking about, because I don't keep up on the current events of Kanye. I just don't look him up.

A lot of is just negativity and I don't like to bring that energy into my life. But I did look at it and he said that, he said um, "When I said that I didn't like your dress, I was an asshole. When I said that I didn't like your hair, I was an asshole."

And he was an asshole. He was. I feel like he gets that now, and he's remorseful about being an asshole to me.

But he called me an incredible person, and I take that as an apology. And if it was an apology, I forgive him for being an asshole. I don't hold any grudges. I don't hate him. I want him to find a girl and for him to treat her better than he treated me.

The next girl, she doesn't deserve that. I found pure happiness with Wiz. Why wouldn't I want that for Kanye? I want everyone to have that, to feel the way I feel about Wiz.

[Complex]
Amber handled that pretty maturely, don't you think?
Be the first to receive breaking news alerts and more stories like this by subscribing to our mailing list.