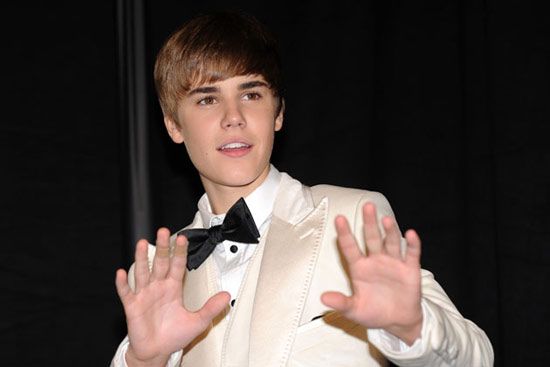 Just when we thought the news couldn't get any crazier than Kim Kardashian and Kris Humphries' divorce.
A 20-year-old California woman is claiming Justin Bieber is her babby daddy!!
According to Star magazine, Mariah Yeater filed court documents saying that she had a sexual encounter with the pop star after he performed a sold-out concert at L.A.'s Staples Center on October 25th.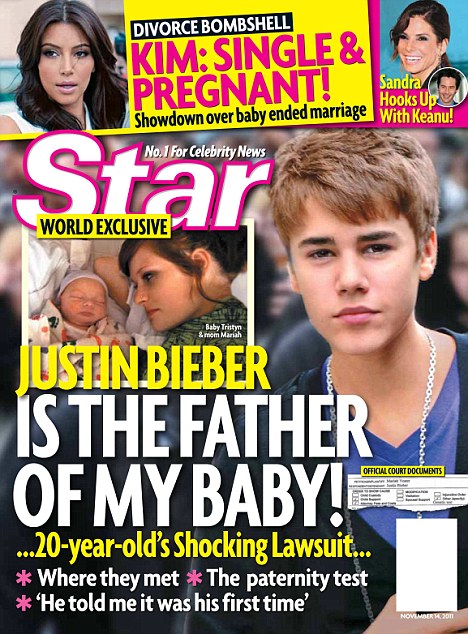 She now wants the Biebs to take a paternity test and is asking for him to provide adequate support for her three-month old baby.
At the time … she claims to have been 19, while the Biebs would have only been 16. (Which could get her in a lot of trouble for having sex with a minor … this girl isn't very smart at all!)
Read up on how she allegedly got knocked up by JB below:
"After waiting for a short period of time with several young women, Justin Bieber appeared and engaged me in conversation. Immediately, it was obvious that we were mutually attracted to one another, and we began to kiss.

"Shortly thereafter, Justin Bieber suggested that I go with him to a private place where we could be alone. I agreed to go with him and on the walk to a private area, he told me he wanted to make love to me and this was going to be his first time.

"After walking away from the other people backstage, Justin Bieber found a place where we could be alone — a bathroom. We went inside and immediately his personality changed drastically. He began touching me and repeatedly said he wanted to f*ck the sh*t out of me.

"At the time I asked him to put a condom for protection, but he insisted that he did not want to. In his own words, he said that because it was his first time he wanted to feel everything. Justin then quickly took off my clothes. He was on top of me with my legs around him. At the time I was on top of some type of shelf. The sexual intercourse itself was brief, lasting only approximately 30 seconds."
Sounds like a deranged groupie to us. Selena get these tricks in check!!
Be the first to receive breaking news alerts and more stories like this by subscribing to our mailing list.