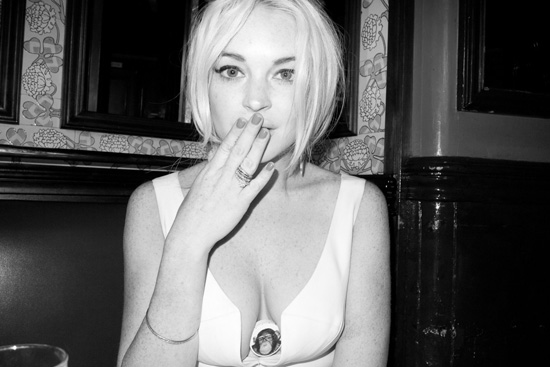 Lindsay Lohan's birthday suit may be worth something after all … even if it is a little "damaged."
The troubled star has reportedly struck a deal with Playboy to pose nude in the magazine for almost a million dollars!
According to sources, the deal has been in the works for months now until Hugh Hefner finally gave Lindsay a price more in her ball park (Those legal bills have GOT to be getting expensive!).
When asked whether or not all of this was true, Lindsay's rep said, "I can neither confirm or deny at this time."
Wow! We didn't know Lindsay's body, which has been looking a lot like death lately, could fork over this kind of cash (If this is true, of course, which it probably is, because we all know Lindsay NEEDS the mulah now more than ever!)
Who wants to see Lindsay Lohan naked?
Be the first to receive breaking news alerts and more stories like this by subscribing to our mailing list.