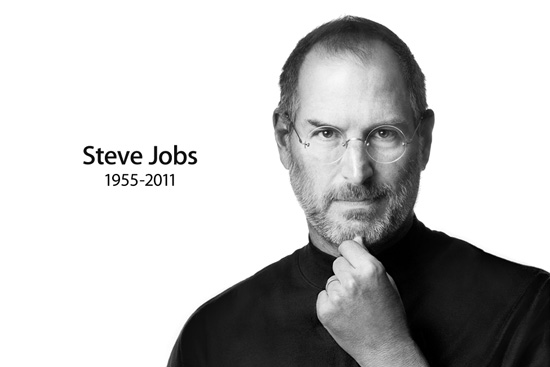 Steve Jobs, the co-founder of Apple, and the visionary responsible for world-changing products such as the iPod, iPhone, iPad and an extensive line of Mac computers, died Wednesday (Oct 5) at the age of 56 years old following a long battle with pancreatic cancer.
"Steve's brilliance, passion and energy were the source of countless innovations that enrich and improve all of our lives," Apple said in a statement. "The world is immeasurably better because of Steve."
Jobs had been battling a rare form of slow growing pancreatic cancer for years, and even took a medical leave from Apple back in January so that he could focus on his health.
But when things didn't get better for Jobs, he stepped down as Apple's CEO in August because he could "no longer meet (his) duties and expectations."
After dropping out out of Reed College in Oregon after one semester, Jobs took some time out to find himself by designing video games for Atari, backpacking across India and working for Hewlett Packard.
It was at HP where he befriended a guy named Steve Wozniak, who would later go on to co-found Apple with him in 1976 when Jobs was just 21 years old.
Apple was the first company to develop what is known today as the "personal computer," and Jobs was among the first engineers to recognize that using a GUI (graphical user interface) with a mouse would be appealing to users, who could now operate computers by clicking on images instead of writing text/code.
Apple's first marketable computer was launched in early 1984 during the Super Bowl and 2 years later, after numerous fights and a power struggle with chairmen and board members, Steve Jobs was fired from the company he started.
After getting fired from Apple, Steve founded NeXT Computer, whose pricey computers never caught on with consumers.
He later bought Pixar Animation Studios before the company made it big with "Toy Story," and Jobs helped the company grow into what it is today.
In 1996, Apple, a struggling company at the time, bought NeXT and along with that purchase came, of course, Steve jobs, who was welcomed back to the computer company with open arms as CEO. 5 years later, in 2001, Jobs introduced the original iPod, which has gone on to transform portable music and kick-started Apple's big comeback.
Over the next decade, Apple began to introduce a number of ground-breaking products, like iTunes (2003), the iPhone (2007), the App Store (2008) and the iPad (2010).
By the late 2000s, Apple was considered a top tier American business, and today, the company operates more than 300 retail stores in 11 countries, and has sold more than 275 million iPods, 100 million iPhones and 25 million iPads worldwide.
This past summer, it was reported that Apple had more money than the U.S. Treasury, and the company even briefly surpassed Exxon Mobil as the most valuable company in the world.
But Jobs' ongoing health problems sometimes cast a dark shadow over the success of his company.
In 2004, Jobs announced to Apple employees that he was being treated for pancreatic cancer. Over time, he lost weight and sparked concern amongst Apple fans with his unhealthy appearance.
During a 6-month medical leave of absence from Apple in 2009, Jobs had a secret liver transplant in Tennessee to help combat the cancer that had spread to other parts of his body.
In January of 2011, he took another medical leave of absence and helped put together his first authorized biography, scheduled to be published this November.
In August 2011, Jobs announced that he would be stepping down from his position as Apple's chief executive officer, sparking more concern amongst Apple fans, who feared the worst.
After a lengthy battle with cancer, Jobs died surrounded by his close family and friends Wednesday, October 5th 2011.
A message posted to Apple.com paying tribute to Jobs' legacy reads:
Apple has lost a visionary and creative genius, and the world has lost an amazing human being. Those of us who have been fortunate enough to know and work with Steve have lost a dear friend and an inspiring mentor. Steve leaves behind a company that only he could have built, and his spirit will forever be the foundation of Apple.
Steven Paul "Steve" Jobs (born February 24th 1955) is survived by his wife of 20 years, Laurene, and four children, including one from a previous relationship.
Be the first to receive breaking news alerts and more stories like this by subscribing to our mailing list.