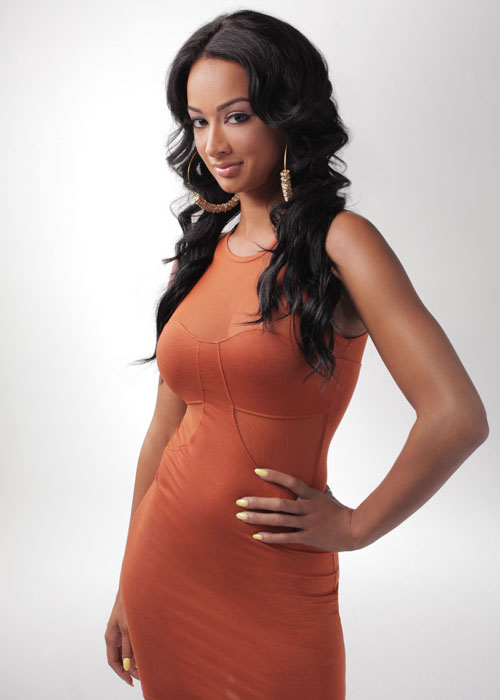 Earlier this year, a story went around the web claiming that Andraya Howard, better known as Draya Michele, had been arrested on allegations of child endangerment.
According to the story, Howard was arrested after she had allegedly left her 7-year-old son home alone for several days in a filthy apartment with TV dinners in the freezer while she was out partying and hanging out with her then boyfriend Chris Brown.
As you all may know by now, this story has been a main topic of discussion between the ladies of "Basketball Wives L.A." — the new VH1 reality show Draya stars in — and in last night's episode, we saw Laura Govan and Jackie Christie googling Draya's name and pulling up blog posts from all over the internet to find details about the story.
In their search, they came across a post from Gossip On This about the story, as well as a purported police report, and printed all of the "evidence" out to confront Draya at their next meeting.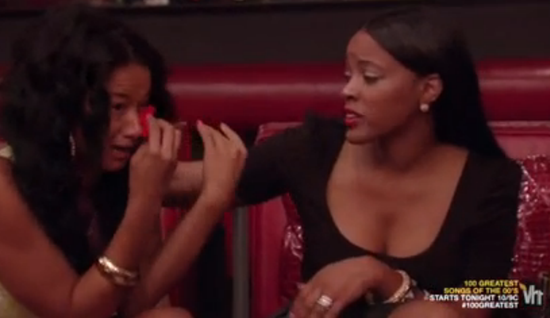 Once the ladies confronted Draya about the scandal, she explained that the story and the accompanying police report turned out to be completely false … and the reporter behind it was eventually fired.
But why on earth would a reporter fabricate a story about someone like Draya Michele, who isn't even famous and definitely isn't worth losing your job over?
Story developing… Stay tuned!
Be the first to receive breaking news alerts and more stories like this by subscribing to our mailing list.