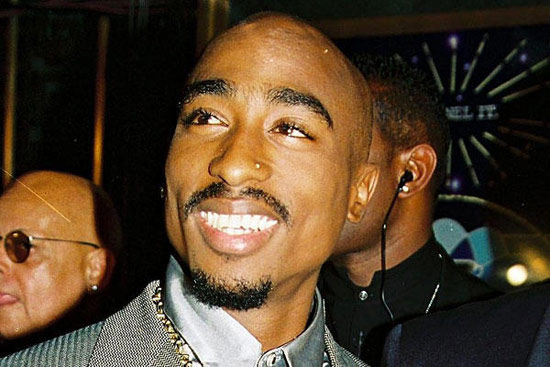 It seems like every other day nude pics or sex tapes of celebrities wind up on this cool thing we call the Internet. So whenever it happens most of us just sigh, take a peep and keep on with whatever we're doing.
But every blue moon … you get one that really takes you by surprise and stays on your mind for the rest of the day. Well ladies and gentleman, this is that time.
According to TMZ, a sex tape has surfaced featuring late rap great Tupac Shakur receiving oral sex while dancing AND rapping … all at the same time!
The tape, shot in 1991, begins with a bunch of groupies in a living room during a house party. Tupac walks into the room with his pants down to his ankles, his shirt off … sporting several chains.

Tupac — whose head is shaved — pulls one of the women toward him, and she begins performing oral sex. As she does her thing, an unreleased song of Tupac's is playing in the background, as Tupac is singing along and dancing, wiggling his hips.

And it gets even better. As the woman services Tupac, who is holding a cocktail in one hand and a blunt in another, Money B from Digital Underground walks over to him. Tupac puts his cocktail arm around Money B, continues singing and dancing … and the woman never stops.

As the tape ends it appears he's ready to begin sexual intercourse. It's unclear if there's another tape.

We've learned the person in possession of the tape is making plans to release it.

[TMZ]
Even dead … Pac is still getting around!
But we've gotta ask….
If the Tupac sex tape gets out, will you be watching?
Be the first to receive breaking news alerts and more stories like this by subscribing to our mailing list.