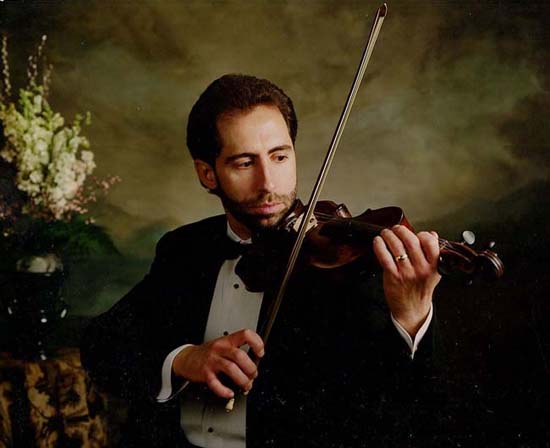 Police say a 51-year-old man from Minnesota who had just been fired from his his job committed suicide last Thursday morning (Sep 29) by locking himself in his car and shooting himself in the head.
Patrick Joseph Graves loved his production job.

The 51-year-old father of three had dreams of advancing his career at Goodrich Corp. in Burnsville, his daughters said. But Graves struggled with improving his evaluations.

On Thursday, he lost his job.

Graves, who battled depression, returned to Goodrich later that morning and locked himself in his parked car near an employee entrance. With former co-workers nearby, he shot himself once in the head, police said. When officers arrived, they broke a window to get to Graves, who was still alive.

Paramedics rushed him to a hospital, but he died more than an hour later.

"This is a real shock to the whole family," said his eldest daughter, Jennifer Graves, 23, of White Bear Lake. "Maybe he thought that was the best decision he could make. Maybe it was impulse in the moment. He had a lot of people that he could have called."

Goodrich's Sensors and Integrated Systems division confirmed that the suicide happened near the employee entrance at the company's facility on Judicial Road in Burnsville, said Sol Mirelez, marketing and communications manager.

The company declined to say whether Graves was fired Thursday from his job.

That information is part of an employee's confidential records, Mirelez said. However, in a statement, Goodrich referred to Graves as a "former employee." Mirelez also refused to say what position Graves held and how long he worked for the company.

Graves, of Northfield, began working for the company nearly three years ago, said his girlfriend, Jill Murphy, also of Northfield. At that time, his job consisted of braze welding.
The company knew Graves struggled with depression, Murphy said. He had seen a nurse on the Goodrich campus about his condition. Graves also told the company he was seeing a psychiatrist and was diagnosed with attention deficit disorder, which affected his work.

Graves thought he had made improvements at his job, Murphy said. On Monday, he was surprised to receive a poor six-month review, she said. He was fired three days later.

"Patrick really tried hard," Murphy said. "He was good at what he did. He really tried to do everything that was required of him at the job. But he did have limitations."

The company did not respond late Friday to questions about Graves' medical history.

Jennifer Graves was critical of the way the company terminated his job. Personnel could have called someone to be there for him, she said.

The suicide happened shortly before 11:40 a.m. in front of some of the workers, said Sgt. Rory Bochniak, Burnsville police spokesman. One worker who witnessed the suicide told police that Graves "was terminated."

Bochniak noted that suicides, while not uncommon, rarely occur in public.

This suicide "has impacted everyone," Mirelez said.

Goodrich Sensors is a division of the $7 billion Goodrich Corp., based in Charlotte, N.C., which makes sensors and sensor-based systems for the aerospace and defense industries. The sensors division employs 1,500 workers in Minnesota at four plants in Burnsville and Eagan, of which 1,200 work at the division's headquarters in Burnsville.

Employees include production workers, engineers and scientists.

On Thursday and Friday, the company provided counselors to help employees cope with the suicide.

"Obviously, it's very tragic and very sad for all of the employees," Mirelez said. "We certainly extend our sympathies to the family."

Public records show that Graves had past personal and financial problems. In 2003, he was divorced from Judith Ann Graves and ordered to pay child support. He filed for personal bankruptcy the same year, with three children listed in the records.

He then worked as a printer for a graphic-design firm in Hastings.

Last week, it was announced that United Technologies Corp. would purchase Good-rich for $18.4 billion.

Goodrich Sensors will continue to operate as an independent unit. The acquisition isn't anticipated to change business or cause layoffs or downsizing, Mirelez said.

Last year, Goodrich broke ground on the first phase of a new 243,000-square-foot facility in Burnsville. The project should be completed in 2012, adding 50 jobs.

Being a part of the work at Goodrich was important to Graves, his daughter said. He also liked to build violins and model airplanes and fix guitars. He especially enjoyed taking things apart and improving them. The last days of his life were positive ones, she said.

"There was no indication at all that this was coming," Jennifer Graves said.

But Patrick Graves was dealing with financial problems, and recently needed help from his father to pay his rent, she said. But improving himself was something Graves always tried to do, she said.

His youngest daughter, Lauren Graves, 15, said she'll remember her father most for the love he gave to his children. She and her sisters always knew they were loved.

"Even with what he did – that doesn't affect his heart – that's just an action he made," she said. "I don't want that to be…the last memory of him or who he was as a person because that was not his life."
Be the first to receive breaking news alerts and more stories like this by subscribing to our mailing list.