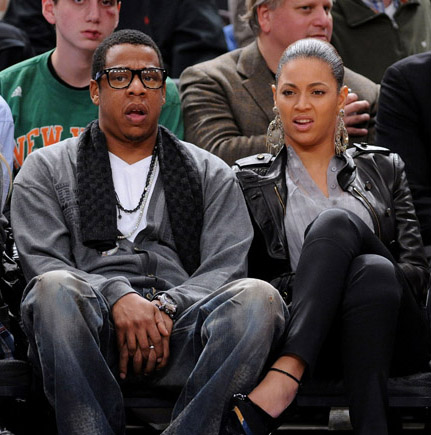 Now that Beyonce is pregnant, her sense of smell is really strong. So strong, in fact, that her husband Jay-Z doesn't smell so good to her anymore.
While promoting her new Pulse fragrance last week, regarding Jay-Z's scent, the singer told ET Canada:
"Oh! My nose is like [mimics radar] 'doot, doot, doot'! I smell everything! It enhances it. If it smells bad, I smell it! My husband's fragrance, his one that I always love, I hate right now. So, thank God I love this one [laughs]."
She also spoke on still being afraid of her mother Tina Knowles. When asked if she still had moments where she's like "Ooh, my mom would not like this," she said:
"Absolutely! I was doing a photo shoot and I was like, a little too risque and I heard a noise that sounded like my mom's footsteps because she walks really heavy, I was like AHH! [covers herself up]. [Laughs]"
Watch the interview below:
Be the first to receive breaking news alerts and more stories like this by subscribing to our mailing list.