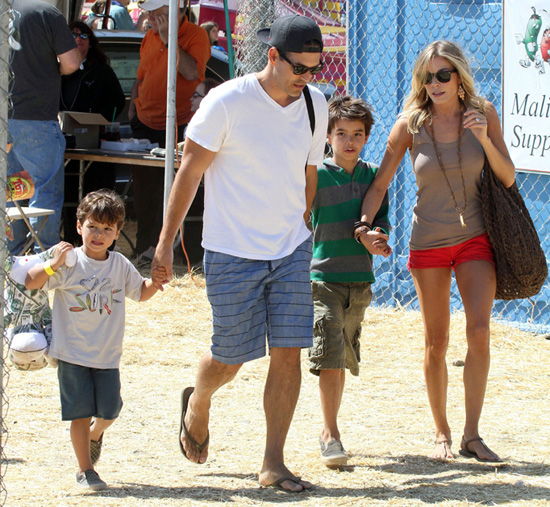 Controversial singer LeAnn Rimes may have broken up 2 marriages by cheating on her husband and stealing another woman's husband from right up under her nose … but she still thinks she deserves the honor respect that goes behind being called "mom" by her new husband's children.
The controversial singer took to her blog to proclaim that when it comes to Eddie Cibrian's two sons, she's all "mom."

"In our house, in our family, we remove the 'step.' We really are all… simply family," the 29-year-old wrote.  "Eddie's sons, I treat as if they are my own.

"Step. Stepmother, Stepfather, Stepchildren — the word 'step' can take on such a connotation to so many in our society," she said. "A family is a family. In my eyes. There's no 'step' about it."

Just married this past summer, Eddie and LeAnn faced intense scrutiny after they both cheated on their spouses with each other.  They divorced after the news became public and LeAnn is now joint carer to Eddie's two sons, and she sends a zinger to Eddie's ex-wife Brandi Glanville.

"Eddie has always encouraged me to look at us as a family, and a part of our family are the two beautiful boys that we share with their mother and hopefully one day another wonderful man," she wrote.

"One thing that I know is, I will never replace their mother," she adds. "I would never try. I will however love them with all I have and do everything in my power to help raise them in a loving, safe and proper environment."
We love the role she's trying to play and all, but LeAnn needs to be real with herself. No one wants to call the woman who stole daddy away from mommy "mom." It's just not right!
She's lucky they even use her name when they refer to her, and not some rude nickname like "Homewrecker," "Daddy stealer," or something worse.
[Radar]
Be the first to receive breaking news alerts and more stories like this by subscribing to our mailing list.