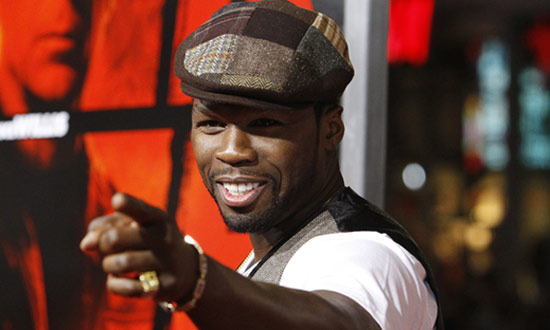 50 Cent is setting the record straight! (Sort of…)
The G-Unit Head Honcho called into Hot 97 yesterday, and let Funkmaster Flex know what REALLY went down between Ray J and Fabolous.
"Fab is looking at him like he's crazy," Fif stated. "[Fab] said, 'Yo. You lost your mind!'"

The G-Unit head honcho said Fabolous did not get punched in his face, which Ray J claimed he did in his initial story. He also stated that the 'One Wish' singer may have been on "a little bit of juice" — whether he meant alcohol or drugs is not known.

Yet there was an attempt to make a hit at Fab. "There was a swing, but it didn't land on nothing, so you can't call it a punch," he said.
Listen to 50 Cent's hilarious account of what happened below:
Be the first to receive breaking news alerts and more stories like this by subscribing to our mailing list.