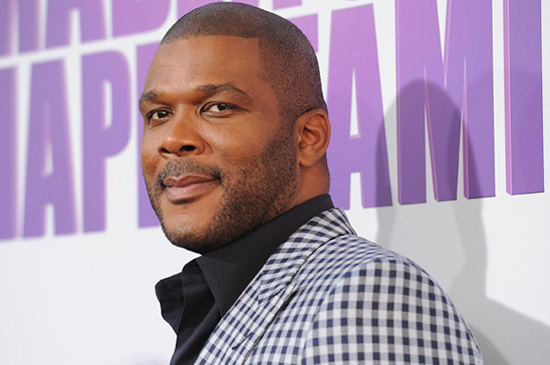 Thanks to the millions and millions of dollars he's made from his films, plays, TV shows, and of course Madea, Tyler Perry has landed at the very top of Forbes' list of the highest paid men in Hollywood!
After raking in $130 million dollars over the past year (from May 2010 – May 2011), Perry now joins an elite club of Hollywood heavyweights, like Leonard DiCaprio, Elton John, Steven Spielberg, Tiger Woods, Simon Cowell and others, who make around $100 million or more annually.
Since 2009, Perry has helped bring successful films such as "Precious," "For Colored Girls," "Madea's Big Happy Family" and "Why Did I Get Married, Too" just to name a few, to the big screen.
All of these movies have helped Tyler Perry surpass other industry professionals, including producer Jerry Bruckheimer, who follows Perry at #2 with $113 million, Steven Spielberg, with his $107 million at #3, and Elton John and Simon Cowell, rounding out the Top 5, with each having earned $100 million and $90 million, respectively.
Check out the full list of Hollywood's highest paid men below:
1. Tyler Perry – $130 million
2. Jerry Bruckheimer – $113 million
3. Steven Spielberg – $107 million
4. Elton John – $100 million
5. Simon Cowell – $90 million
6. James Patterson – $84 million
7. Dr. Phil – $80 million
8. Leonardo DiCaprio – $77 million
9. Howard Stern – $76 million
10. Tiger Woods – $75 million
[Forbes]