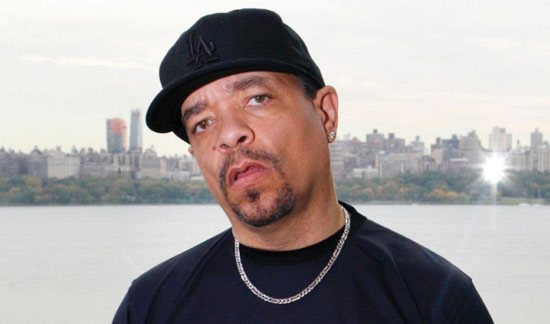 Ice-T ain't really feelin' Hip-Hop these days … but what's new?
During a recent interview with VH1, the 53-year-old actor gave his opinion on rapper Rick Ross, the current state of Hip-Hop, and how rappers — like Rick Ross for instance — are not being 100% real in their rhymes.
On Rick Ross:
"That's fake. Rick Ross stole a n—-'s name. I call him 'Identity Crisis.' He thinks he's [Freeway] Rick Ross, he thinks he's Larry Hoover, he thinks he's Big Meech, he thinks he's MC Hammer, he thinks he's Tupac. Like, who the f*ck are you really, dude?"

On Rap Turning Pop:
"Rap is pop right now. Q-Tip said, 'Rap is not pop. If you call it that, then stop.' Rap was a counterculture that went against pop. But when you have Rihanna singin' on your records and you're doin' records with Katy Perry, that's no longer rap. It's pop music, pop using rap delivery. When you hear Lil Wayne sayin' 'I got a chopper in the car,' you go, 'Yeah, right you do.'"

On Drawing the Line Between Sharing Harsh Realities & Glamorizing Criminal Behavior:
"I don't draw a line, I just try to tell the truth. If you tell the truth, it's gonna have a pro side and a con side. So I try to tell the full story, not just the story of when the hustler's winning, but the trials and tribulations of the s–t he goes through. The only line that's drawn is that you don't use real names, you don't wanna dry snitch yourself out. Why would I give authority a shovel to bury me, why am I gonna rap about something that's really happening?[…]When we rapped about dope— me, Snoop and everybody—it was like we doin' it because we GOT to. Now these n—– is actin' like it's somethin' that's FUN. It's so easy to fantasize about it. To actively do it? That's a whole 'nother f–kin' thing."

[Necole Bitchie via VH1]
Hey … at least he's not beefing with Soulja Boy anymore!
Be the first to receive breaking news alerts and more stories like this by subscribing to our mailing list.