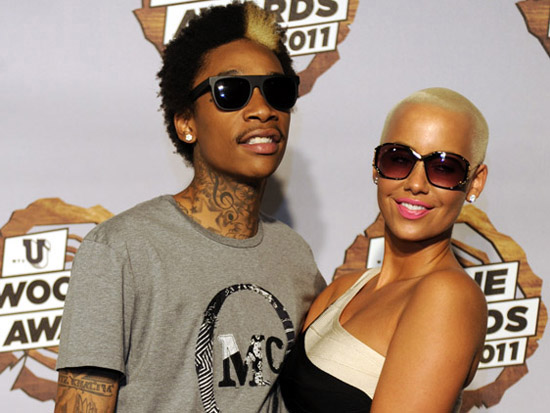 Did Amber Rose and Wiz Khalifa get married last weekend in Las Vegas?
According to a source close to the couple … NOPE!
A questionable photo of the pair in Las Vegas all dressed up — Wiz in a suit, Amber in a gown — hit the net over the weekend amidst already rumors of them planning to get married soon.
And even though they say a picture is worth a thousand words, the only words that particular picture was worth … was 1 simple word: no.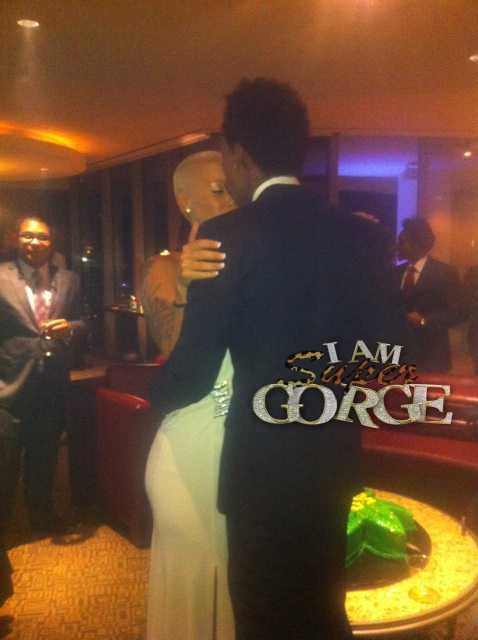 A rep from the Clark County Recorder's office in Vegas also confirmed to MTV News that there is no record of any marriage between the two lovebirds.
But that doesn't mean that they don't have ANY plans what-so-ever to get hitched.
"Oh yeah, absolutely, man; it's gonna happen," Wiz told MTV at the VMAs. "Like we said, we're just gonna do what's natural and not let any pressure [get to us], because even [with] the word of it happening, people are like, 'You guys need to get married now,' " Khalifa explained. "It's gonna happen; my baby knows I love her. I'm committed and she's committed, so we're just gonna make it happen."
Amber Rose also spoke on getting hitched, telling MTV, "We discuss it all the time. Like he said, we're very much in love. But, ya know, we're just going to take our time and just enjoy each other right now. We're both really busy and we work really hard and when the time comes, it's gonna come."
Guess we'll just have to wait and see…
Be the first to receive breaking news alerts and more stories like this by subscribing to our mailing list.