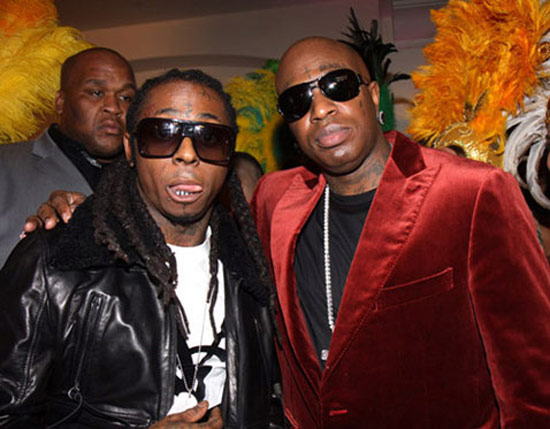 Birdman is denying rumors claiming he purchased a significant amount of his son's "Tha Carter IV" album, which sold nearly 1 million copies in its first week of release.
On Shade 45's "Sway in the Morning" radio show,  the Cash Money head honcho told Sway he considers that to be hustling backwards:
"Nah, man, that really don't make no sense. Why would we do that? I press and distribute 'em. Ain't no need for me to buy 'em. That's hustling backwards; we ain't in it for that. I ain't ever been a part of that type of scheme to be buyin' records. We don't do that, homie. We be working too hard to be—that don't go with what we do. We true about what we do, we real about what we do, we work hard every day at it."
Despite Wayne coming up a little short at 964,000, Birdman still feels like Weezy sold a million copies.
"People doin' different numbers. But this comes from Billboard. To me, that's a million; 964, we right there, so it's cool. We'll just keep grinding, I guess."
Must be nice to have a dad like Birdman…..
[MTV]
Be the first to receive breaking news alerts and more stories like this by subscribing to our mailing list.