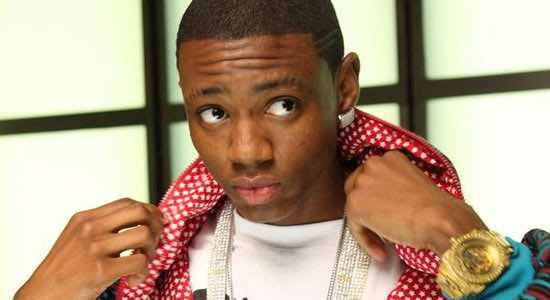 Soulja Boy is under fire after sparking up a ton of controversy with anti-army troops lyrics in his new track "Let's Be Real."
On the track, Soulja says:
"F*ck the FBI and f*ck all the army troops… fighting for what? Bitch be your own man… I'll be flying through the clouds with green like I'm Peter Pan."
And whether he meant for it to be taken the wrong way or not … Soulja's words are already coming back to bite him right in the ass.
The commissioner for the L.A. County Veteran's Advisory Commission is now demanding an apology for what he calls a very offensive statement.
"It's a very offensive statement … especially with the 10th anniversary of 9/11 coming up. He should apologize to ALL armed forces. [The rap] is very irresponsible, especially for a person who is an entertainer for the youth of our country," Fred A. Flores told TMZ.
This may be America and we may have this cool thing called "Freedom of Speech" … but making outlandish statements like "f*ck all the army troops" isn't going to get you very far in life Soulja Boy!
Be the first to receive breaking news alerts and more stories like this by subscribing to our mailing list.