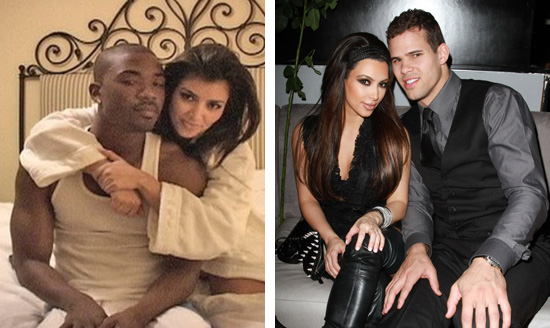 Kim Kardashian's new hubby Kris Humphries was put in a very awkward position Sunday while on a Delta flight from Los Angeles to New Orleans!
Out of all the people in the world to be seated next to, Humphries boarded the flight, and was sat right next to his wife's ex-sextape partner Ray J. According to reports, Kris was then moved from the aisle seat to a seat right in front of the "Sexy Can I" singer (even better, lol).
After what must have seemed like a long period of uncomfortable silence, Ray J got up out of his seat and went to congratulate Kris on his recent nuptials. In turn, Kris played dumb at first and pretended he didn't know that the man speaking to him is the major contributing factor as to why his wife is famous.
A source told Page Six, "Ray J said, 'Come on, you know who I am. I just want to say congratulations.' Then Kris, realizing he was cornered, said, 'Oh yeah, yeah, I'm sorry I know who you are.'"
Poor Kris (LOL). And Kim being there just would have been the icing on that VERY awkward cake, wouldn't it?
Be the first to receive breaking news alerts and more stories like this by subscribing to our mailing list.