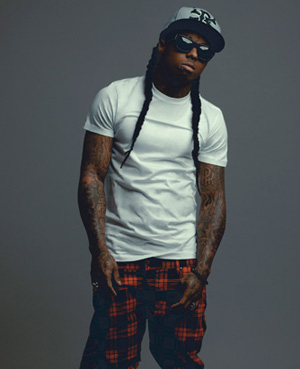 Lil Wayne released two albums last year ("Rebirth" and "I Am Not a Human Being") … and the first week sales of both projects combined don't even match this week's sales predictions for the chart-topping rapper's just-released album "Tha Carter IV."
According to early sales predictions and industry sources, "Tha Carter IV" should sell anywhere from 700,000 to 900,000 (and possibly 1 million) copies by week's end on September 4th.
The album, released at midnight immediately following Wayne's close-out performance at the VMAs Sunday, will also undoubtedly be the No. 1 album next week on the Billboard 200 albums chart.
If "Tha Carter IV" ends up moving at least 850,000 units, it will mark the biggest sales week for a Hip-Hop album (and even for a male artist) since his own "Carter III" sold over 1 million copies in its first week of sales back in 2008. So Weezy could possibly break his own record!
Serving as Lil Wayne's 9th studio album, "Tha Carter IV" features guest appearances from Drake, T-Pain, Rick Ross, Bruno Mars and more.
Be the first to receive breaking news alerts and more stories like this by subscribing to our mailing list.