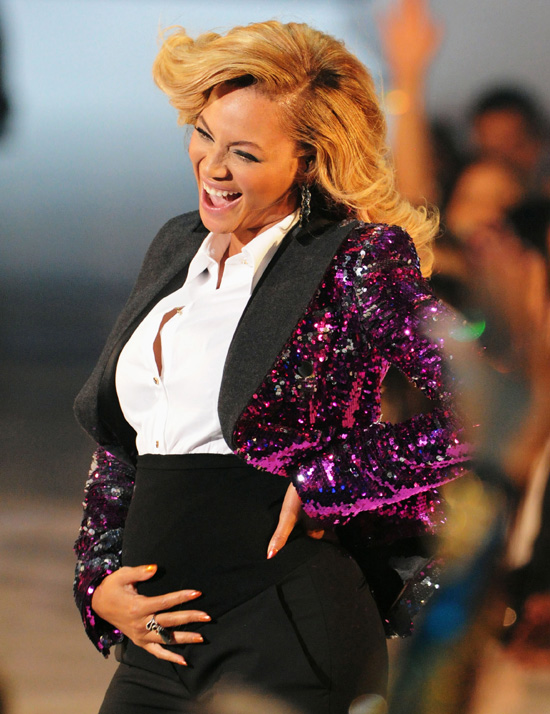 "Tonight I want you to stand up on your feet, I want you to feel the love that's growing inside of me," Beyonce said last night at the MTV VMAs as an introduction to her performance, hinting at her pregnancy, which she announced on the black carpet just an hour or so prior.
A pregnant Beyonce took the stage in heels, a black and white tuxedo, topped off with a black and purple sparkly sequined jacket, Sunday night (Aug 28) and performed "Love On Top," a song from her platinum-selling album "4," which was just released 2 short months ago.
After Beyonce and her voice brought down the house (sidenote: this girl can SANG!) she ended her performance by dropping her mic, opening up her jacket and rubbing her baby bump, which was met with a round of applause and a standing ovation. The cameras then cut to Kanye West and Beyonce's husband Jay-Z, who both couldn't contain their excitement and were seen with huge smiles on their faces as Kanye congratulated his pal.
The video footage (and pics) are below!
Be the first to receive breaking news alerts and more stories like this by subscribing to our mailing list.