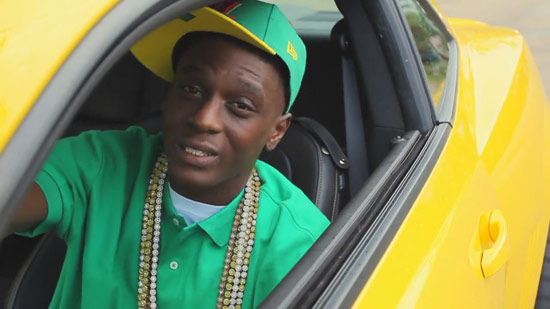 Lil Boosie's mother Connie Hatch is upset about the lack of love her son has been getting behind bars.
In a recent interview, Mrs. Hatch told On Wax magazine that Boosie has been in lock down since June and hasn't received any support from his fellow rap mates.
"He's always locked down/ For example, a three-way call – he's locked down for that. And most inmates make three-way calls. He's locked down for another inmate taking a picture of him – [the inmate] sent it to his girlfriend and the girlfriend put it on the Internet. Whether or not the other inmate was punished, I don't know. But because of these two incidents Torrance has been locked down since June. From June until December.

"No telephone calls, no contact, no store. He's locked up in the cell for 23 hours. The only time he comes out is one-hour a day…Not one rapper [has reached out] — The only person I have spoken with is Young Jeezy. I heard from him but he hasn't done anything as of yet. But the rest of them, you hear from them, but when you call them, they know my number so they don't respond. My child was not like that. He gave to everybody."

[Source]
DAMN … somebody could at least pick up the lady's calls. That shit cray!
Be the first to receive breaking news alerts and more stories like this by subscribing to our mailing list.