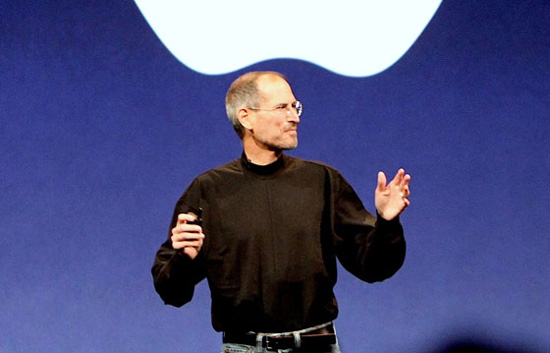 In news that has definitely shaken up the tech world a bit, Steve Jobs has resigned as the CEO of Apple.
In a letter sent to Apple's Board of Directors on Wednesday, Jobs, the company's founder, asks to remain an Apple employee as Chairman of the Board and as a director for the company. Jobs also appointed Tim Cook as his successor.
Steve's resignation letter is below:
To the Apple Board of Directors and the Apple Community:

I have always said if there ever came a day when I could no longer meet my duties and expectations as Apple's CEO, I would be the first to let you know. Unfortunately, that day has come.

I hereby resign as CEO of Apple. I would like to serve, if the Board sees fit, as Chairman of the Board, director and Apple employee.

As far as my successor goes, I strongly recommend that we execute our succession plan and name Tim Cook as CEO of Apple.

I believe Apple's brightest and most innovative days are ahead of it. And I look forward to watching and contributing to its success in a new role.

I have made some of the best friends of my life at Apple, and I thank you all for the many years of being able to work alongside you.

Steve
Jobs' requests, effective immediately, have been approved by the board.
Though jobs is stepping down from his position, which he lost in 1986 and earned back 10 years later in '96, he will continue to be "active" at Apple, and is also expected to continue his involvement in the company's strategy and future plans.
Steve Jobs co-founded Apple in 1976, and earlier this month, it became the world's most valuable company.
Since January, Jobs has been on medical leave for most of the year due to ongoing health issues, which most likely sparked his decision to step down from his role as CEO.
Shortly after Jobs made his big announcement, Apple stock dropped around 3%, wiping $10 billion off the company's value, as investors fret over a future without its visionary leader.
Do you think Apple will continue to do well without Steve Jobs as CEO?
Be the first to receive breaking news alerts and more stories like this by subscribing to our mailing list.