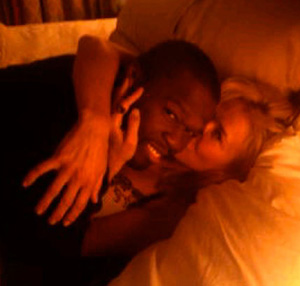 Talk show host Chelsea Handler is once again talking about her "relationship" with Hip-Hop mogul 50 Cent.
This time the late night TV host has admitted to having had intimate relations with the rapper.
"We were friends. We're not friends really anymore. I haven't spoken to him in a while… We had sex," Handler revealed. "It was fun. I've told other people. Don't feel special. You feel special? Well, I'm not gonna lie…I'm not interested in motherhood at all," Handler said.
In the new issue of Us Weekly a source close to the situation told the magazine:
Chelsea Handler dumped 50 Cent just before the holidays, leaving the 35-year-old rapper "heartbroken." Determined to win her back, 50 Cent — who was first spotted canoodling with the "Chelsea Lately" host in October — "spent Christmas sending her gifts, but she sent them back. She put a note on one that said, 'I can buy my own gifts.'"
Really 50? You need to set this story out straight once and for all!
Be the first to receive breaking news alerts and more stories like this by subscribing to our mailing list.