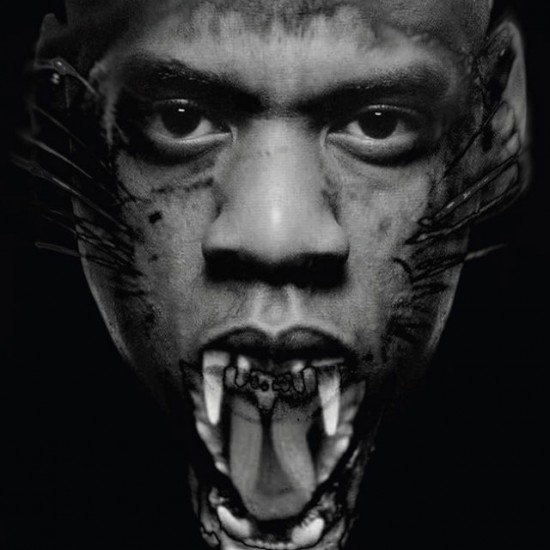 Still on their mega promotional, and somewhat genius, marketing campaign for their collaboration album "Watch the Throne," Jay-Z and Kanye West continue to make headlines. While Yeezy is overseas at the Way Out West festival with singer Prince in Sweden, Jay thought he'd explain the meaning behind the title of the much anticipated joint.
In an interview with Lorenzo "Ice Tea" Thomas, radio host on Miami's 99 Jamz Radio, the "Otis" rapper enlightened the listeners by explaining:
"It's just protecting the music and the culture. It's people that's in the forefront of music, it's like Watch the Throne, protect it. You just watch how popular music shifts and how hip-hop has basically replaced rock and roll as the youth music. The same thing could happen to hip-hop, it could be replaced by other forms of music. So it's just making sure that we put that effort into making the best product so we can contend with all this other music, with all the dance music that's dominating the charts right now and indie music that's dominating the festivals and still hold off rock 'n' roll. Just to hold our place and make sure that the hip-hop culture is still the most dominant form of music around the world."
In other Jay news, it was announced that the Roc Nation CEO will join the likes of Black Eyed Peas, Bruno Mars and David Guetta at the iHeartRadio Festival in Las Vegas on September 23rd and 24th.
"Watch the Throne," in stores now, is projected to sell over 500k units in its opening week. Official numbers will be released later today.
Be the first to receive breaking news alerts and more stories like this by subscribing to our mailing list.