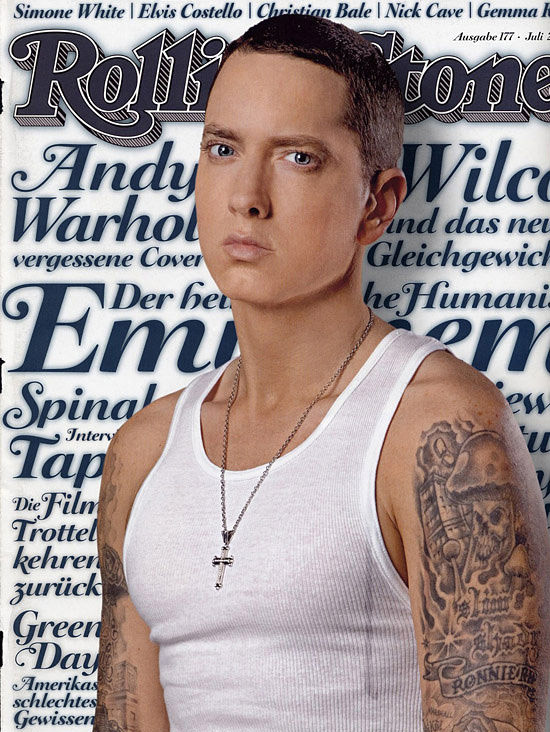 We're not sure how Hip Hop critics will feel about this one …. but according to legendary music magazine Rolling Stone, Marshall Mathers aka Eminem is the "King of Hip Hop."
Now how on earth did they come to this conclusion, you ask? Well let us explain.
In order for Rolling Stone to crown Eminem the KING of Hip-Hop, they had to consider a number of factors, including album sales, chart rankings, views on YouTube, concert sales and more between 2009 and the first seven months of 2011.
Slim Shady beat fellow rappers Jay Z, Lil Wayne, Kanye West and Drake in the race for the crown with them all finishing beneath him.
This isn't the first time the magazine has placed a crown on someone's head. They handed the Queen of Pop title to Lady Gaga, but devout pop fans overruled the decision and Madonna was crowned the pop Queen. Let's see how everything fares on the Hip-Hop end though with Eminem's new title.
Peep the full list below: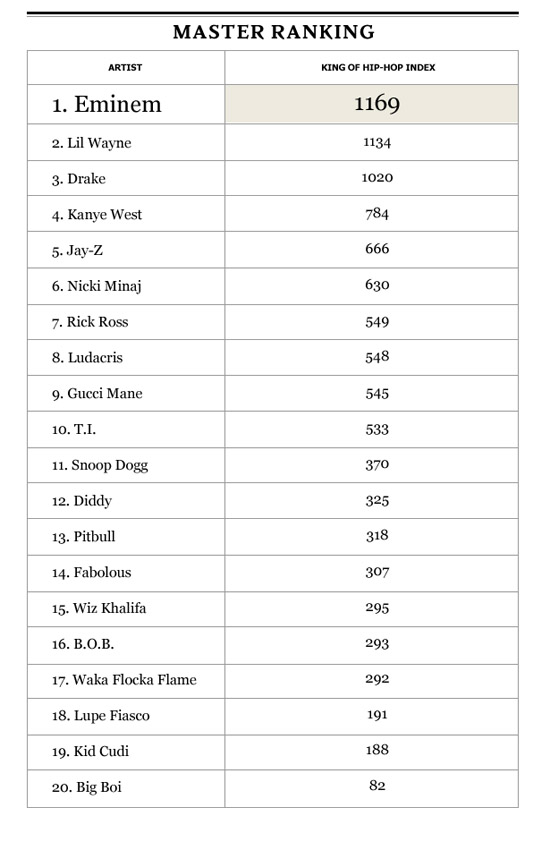 Be the first to receive breaking news alerts and more stories like this by subscribing to our mailing list.