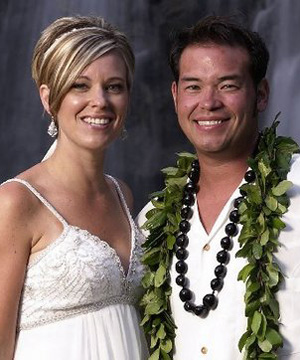 After the abrupt cancelling of his ex-wife Kate Gosselin's TLC show "Kate Plus 8," Jon Gosselin is speaking out about his relief that the reality show got the axe.
In an interview with RadarOnline.com, the former "Jon & Kate Plus 8" star dished, "I hope they can have more private family moments. I hope that this will bring more privacy to my children and that they can get the proper attention they need for any personal issues they might have in the future."
Jon says he wasn't even told that the show had been cancelled and found out via press release. "Contracts have to end at some point. I think everything had run its course and it was time to come to an end anyways," he said.
Jon was also asked what he thought Kate's next move might be, to which he replied, "I have no clue what her next move is. I hope she dedicates more time to the kids now and I wish her the best as she goes forward with whatever career she wants to pursue".
Be the first to receive breaking news alerts and more stories like this by subscribing to our mailing list.