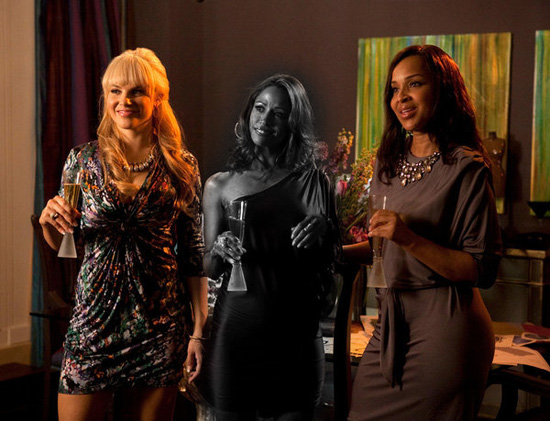 The drama-filled season finale of "Single Ladies" aired last night, but it looks like there is even more drama behind the scenes.
According to the rumor mill (tipped off by a tweet from journalist Jawn Murray), Stacey Dash — who plays one of the lead roles on the popular VH1 show — was fired, and a search has been underway for the past few weeks to find her replacement.
Murray also tweeted that Dash clashed with her co-star LisaRaye, as well as other cast members, which ultimately led to her being let go from the show.
Right after the "Single Ladies" season finale aired Monday night, STacey Dash Dash tweeted the following, as if she's still a part of the cast:
WELL? Fantastic, right? Isn't the writer brilliant? Can't wait to see what Stacy Littlejohn has in mind for Season 2! 1 more hour here in LA
"Single Ladies," VH1's first hour-long scripted series, was picked up for another season. Averaging at around 3 million viewers every Monday night, the show has proven to be a success so far.
So all of these "Stacey Dash was fired" talks could, indeed, be a clever publicity stunt cooked up by the network's publicity department.
What do you think?
Be the first to receive breaking news alerts and more stories like this by subscribing to our mailing list.