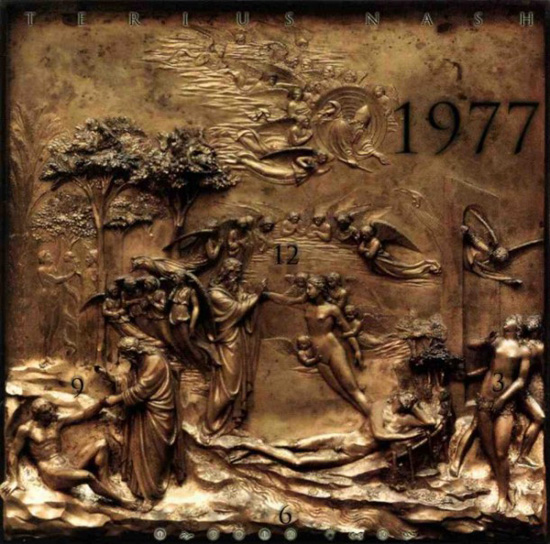 The Dream has released the cover for his new 10-song LP 1977, which will available at the end of the month for free.
He also tweeted a few words in response to those who claimed he stole from the cover of Jay and Hov's "Watch the Throne" album:
They say my album cover is a Rip from [Watch The Throne] , if so i think its a great Rip gotta keep it in the Family ROC-KILLA

Lets make it clear, I do music now because I love it. We all know my album sales doesnt give me the liberty to release free music ,my writing career does. im not afraid of sales. I've sold records! It's about the music. Im not mainstream, I'm not pretty and I'll never use music as [an] abuse tool. My music is about the culture and im blessed to be able to express my self without fear! If one person listens, I've succeeded. My impact will never be about sales it's about influence. I can say with out a doubt just as I have been influenced, I am now Influencing others…. and theres no amount of money that can compare especially when you are successful. My purpose is to serve music.

When its time to make money we do. Right now its time to give back. 1977 Track listing will appear on Radiokillanation.com Aug 20th. Album cover will be inspired by my Mother.
Are you looking forward to

The Dream's

Terius Nash's free LP?

Be the first to receive breaking news alerts and more stories like this by subscribing to our mailing list.