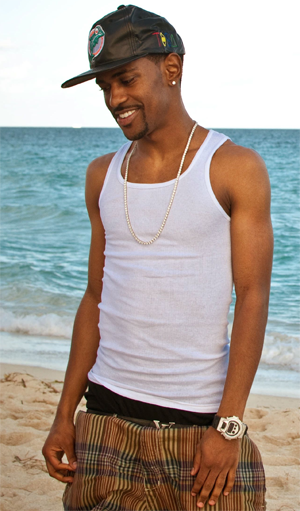 Rapper Big Sean says he "vehemently denies" allegations brought against him and his friend by a woman who claim they sexually assaulted her at a concert in New York last night.
His lawyer Scott E. Leemon said in a statement released just a few short hours ago:
"Last night, recording artists Sean 'Big Sean' Anderson and Willie 'Sayitainttone' Hansbro were arrested and then immediately released by the NY State Police in connection with an allegation made by a female who was at their concert in Lewiston, New York. Both men were charged with misdemeanors and they both vehemently deny the allegations. I am confident, that after further investigation, both men will be vindicated."
A woman filed a complaint against Big Sean and Willie Hansbro last night at the Artpark State Park, where Big Sean was performing a concert with Wiz Khalifa. Both Big Sean and Willie were arrested and arraigned before they posted $500 bail and were released.
The pair were charged with misdemeanor counts of forcible touching, unlawful imprisonment, and sex abuse. Authorities did not reveal specifics of the incident.
Big Sean, who is scheduled to perform in concert tonight in Pontiac, Michigan and in London on August 15th, is due back in New York for a court date regarding the incident on September 6th.
Be the first to receive breaking news alerts and more stories like this by subscribing to our mailing list.