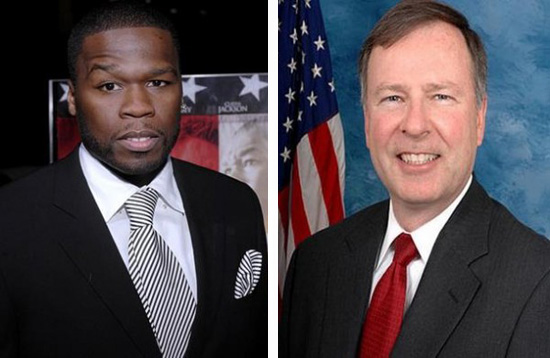 Rapper 50 Cent may ramble over some of the most ridiculous things on Twitter … but at times, he does speak the truth.
The G-Unit head honcho recently weighed in on Republican congressman Doug Lamborn's comments on President Barack Obama, calling him a "tar baby."
"Republican congressman Doug Lamborn should be relieved of his duties after calling president Obama a tar baby. Tar baby is a synonym for n*gger, except it is only used in bigoted manners, were as n*gga can be a sign of respect. The term comes from a children's story in witch they explain that slaves were"dark and dumb"due to the fact they were" baptized in TAR" #SK. I can't find a more disrespectful or ignorant way to describe the race or depiction of our president"
We agree with Fif on this one. If Chris Brown can get hell for saying "Yal N**gas is Gay"…..then this definitely applies!
Be the first to receive breaking news alerts and more stories like this by subscribing to our mailing list.