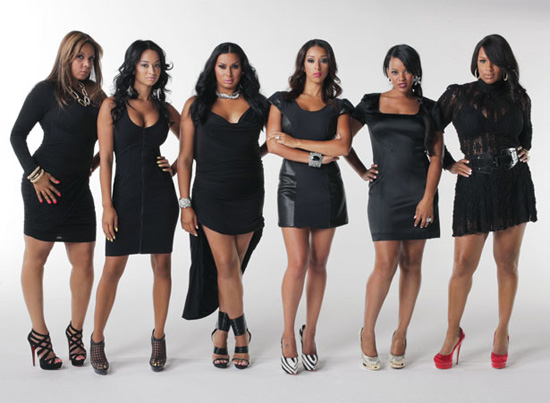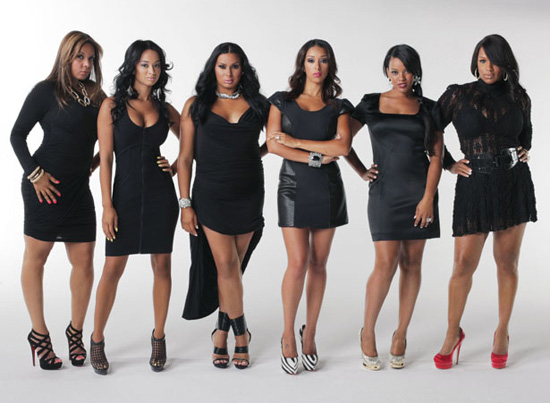 The official cast for the L.A. spin-off of VH1's "Basketball Wives" was announced last month, and now we can all finallysee what this ensemble cast of women will look like!
The cast includes Jackie Christie (retired NBA player Doug Christie's wife), Draya Michele (who used to date Chris Brown — not sure where she falls in as a "basketball wife" though), Laura Govan (ex fiancee of NBA star Gilbert Arenas and allegedly slept with Shaq while he was married to Shaunie, which led to Shaunie filing for divorce from Shaq), Laura's sister Gloria Govan (who is currently Matt Barnes' fiancee), Kimsha Artest (Ron Artest's ex-wife — though they're still good friends), Imani Showalter (Milwaukee Bucks player Stephen Jackson's ex fiancee/baby mama) and Malaysia Pargo (wife of Chicago Bulls player Jannero Pargo).
So basically, we have 2 wives, 1 home-wrecker, 2 ex-fiancees and a Los Angeles socialite who used to have sex with a famous R&B singer. Interesting.
Recently, Shaunie O'Neal, who created and currently produces the original "Basketball Wives" show, spoke on the new spin-off cast and even went as far as to call a few of the ladies "trashy." She told BET:
"The L.A. cast — there are some wives and fiancés, which I'm fine with. But there's a little bit of trash kind of sprinkled into that cast that I'm totally against. I was really very hands off with that cast. It's just drama and…that's not my vision. I don't think that all money is good money. I don't need it that bad. So we are having some issues."
Wonder who she's referring to … **cough** the Govan sisters **cough cough** and **cough cough** Draya Michelle **cough**
Check out the promotional photos featuring the all-new "Basketball Wives: L.A." cast below:
The show premieres on VH1 on Monday, August 29th!
Will you be watching?
Be the first to receive breaking news alerts and more stories like this by subscribing to our mailing list.