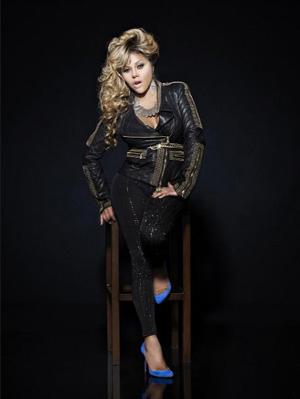 Lil Kim has been a free agent for some time now, and has been rumored to be in talks to sign record deals with artist-run labels like Jay-Z's Roc Nation (seriously?), Birdman's Cash Money (bad idea) and most recently 50 Cent's G-Unit (could work … but still no).
But it now it looks like Kim has finally found a home and has officially signed with Universal Music Group, as noted by her appearance on the roster on the label's official website.
An A&R for the label named Jaywan also confirmed the news via Twitter:
"Just signed @LilKim to a deal here at Universal. Welcome to the team mama! Looking forwaed to working with you and your team #Congrats."
Kim has already reportedly started on a new album under her new label due for release later this year, which will include the not-yet-released single "Looks Like Money."
Sidenote: Universal heads Cash Money, which is over Young Money, which just so happens to be home to … you know who.
While something like this is pretty inevitable given that there are only a handful of major labels out there, the fact that Lil Kim and Nicki Minaj are going to be under the same parent company is going to bring about some interesting developments!
Be the first to receive breaking news alerts and more stories like this by subscribing to our mailing list.