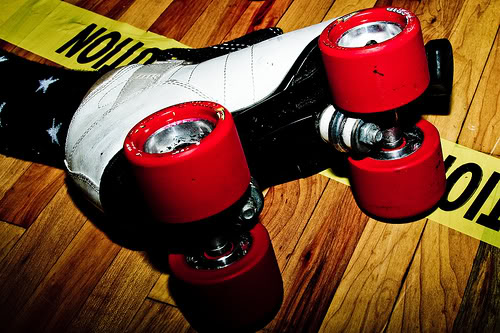 What started out as a celebration ended in tragedy after a father opened fire at a roller skating rink Texas during a birthday party for one of his children, killing his estranged wife and four of her family members before killing himself.
Tan Do, 35, and Trini Do, 29, were hosting the party at the Roller World Skating Rink in the Dallas suburb of Grand Prairie, Texas, on Saturday for one of their two children, Grand Prairie police said in a statement.
"The couple had been involved in ongoing marital problems and it is believed that this led to the shooting," police said. "Trini Do was among the deceased."

Police responded to a call of a shooting at 7:10 p.m. Saturday (8:10 p.m. ET). Officers found the bodies of five people; a sixth person — the suspect — with a gunshot wound to the head; and four other people who had sustained non-life-threatening injuries.

Others who were killed included Trini Do's sisters, Lynn Ta, 16, and Michelle Ta, 28; her brother, Hien Ta, 21; and her sister-in-law, Thuy Nguyen, 25. "It appears the suspect targeted his estranged wife and her family members," police said.

The couple's two children were not harmed, and were in the care of other family members Sunday, authorities said.

Tan Do was transported to a hospital where he was pronounced dead from a self-inflicted gunshot wound, according to police.

About 30 people were attending the party at the time of the shooting, but the roller rink was not open to the public, police said. Employees of the rink were not injured. Witnesses were interviewed by police, and the police department's crisis counselors and chaplain were working with the survivors, authorities said.

SOURCE
Is it just us … or does this world feel less safer every single day?
Be the first to receive breaking news alerts and more stories like this by subscribing to our mailing list.