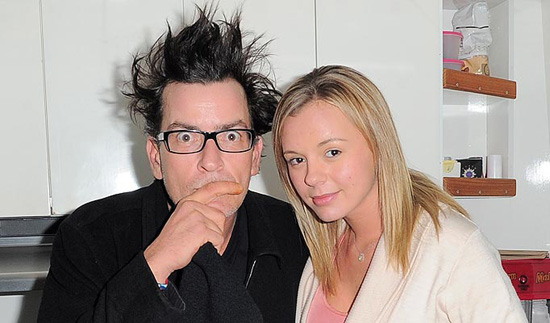 The porn queen who shacked up in a threesome with actor Charlie Sheen told yesterday how the kinky set-up crumbled – because she wanted sex NINETEEN times a day!
Raunchy Bree Olson, 24, said as she lifted the lid for the first time on the Hollywood hellraiser's palace of lust: "Charlie was a two-a-day kind of guy."
But she added: "I'm insatiable when it comes to my sexual appetite – and I wasn't used to having to share."
The blonde said both she and her love rival – ex-nanny Natalie Kenly, 24 – hated it when Sheen chose the other for a romp.
Bree said: "Sometimes he'd do it once with me and once with her. Sometimes he would want both of the times to be with me – and when Natty found out she'd get upset."
In the end the blue movie actress also got fed up with the rota, saying her own sex drive proved too much for the 45-year-old.
She said: "Charlie would try to keep up – but it was tough. I can just about get by on one-a-day – but would be happier having it 19 times a day."
Be the first to receive breaking news alerts and more stories like this by subscribing to our mailing list.